Poker Club Raided in Baltimore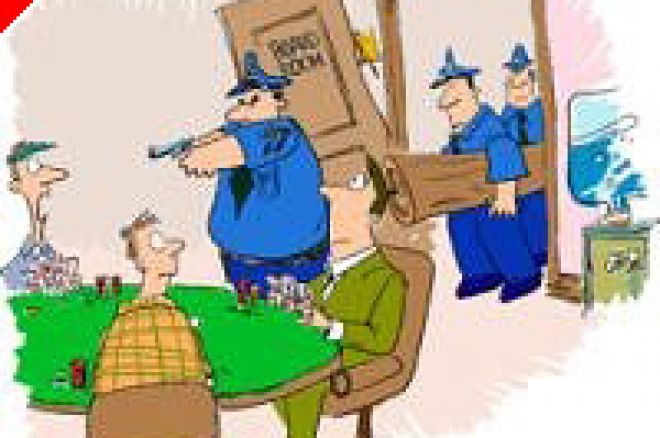 Another day, another private poker club is raided, but for the first time in several months, it happened outside of New York City. On Wednesday, authorities in Baltimore, Maryland conducted the biggest raid the city has seen since the Prohibition-era raid in Highlandtown in 1932, charging 80 players with illegal gambling and confiscating the buy-ins which was am an amount slightly over $25,000.
Late Wednesday morning, police busted up the action at the Owl's Nest, which is located close to the Baltimore Orioles stomping ground, Camden Yards. Players were at the club to win a chance to win a seat at the upcoming World Poker Tour main event tournament at Foxwoods Casino which is scheduled for next weekend. Unlike recent busts in New York and now Baltimore, players have no worries about participating in the action at New England's only legal poker playing venue.
Unfortunately, in Maryland, as with New York City, most forms of gambling are illegal, poker clubs included. According to police, in addition to the 80 players cited, 15 other people, including the club's operators, Gerald C. Dickens, 65, of Bowie, Md. and Joesph A. Cary, 50, of Pasadena, Md., could face criminal charges as the investigation into the club located off of Russell Street, in an industrial park south of Camden Yards.
According to police, the raid went well. "This was a planned and well orchestrated raid. Everyone that was there cooperated," said Sgt. Craig Gentile in a recent Baltimore Sun article.
Gentile acknowledged that no money was taken from the players, only from the "house" and said that other city and state agencies are looking into the poker club's business practices and other charges against the operator's may still be in the works.
The owner of the space, Gilda Johnson, had a different opinion on the details of the violations. She also said that the operators had received a zoning ordinance from the city in August allowing them to run the private club. According to Johnson, the operators were running a legal business that helped to raise money for charity. "I think they're legitimate people. I think it's a misunderstanding."
Only time will tell if these types of raids will spread like a plague across the United States which ironically, is considered to be the birthplace of today's hottest game, Texas Hold'em.
Ed Note: We have one $5,000 Noble Poker Freeroll every month. Sign up today, and get a piece of that cash.