Free Poker Tuition Winner Named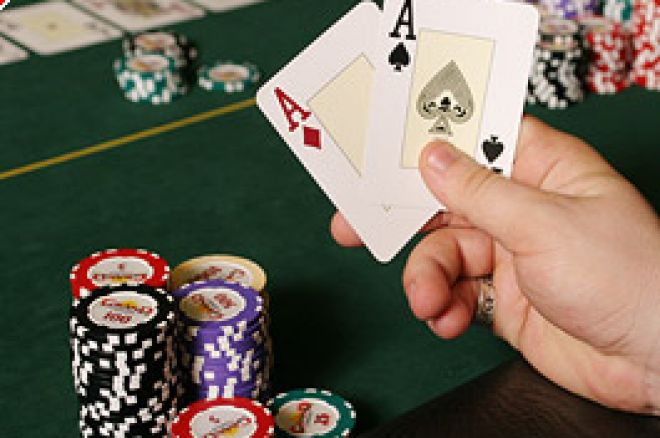 There is a lot of competition for players in today's online poker market and sites are constantly trying new promotions to attract players, especially college-age players, in hopes of gaining life-long customers.
One of the companies successfully targeting this demographic is Absolute Poker who recently sponsored a free "Win Your Tuition" contest for those people lucky enough to be enrolled in college for the fall semester of 2005.
The recent tournament saw college students from more than 300 schools participate, with players from all over the world. The eventual winner was a 21 year-old Carnegie Mellon University student named Jeremy Olisar of Naperville, IL. Olisar took home the grand prize of a free paid semester at his school.
According to Carnegie Mellon's website, the costs for a semester are close to $21,000, so this was a big win for the struggling Olisar. The money will help this generous young man who also helps support his schooling by teaching every Saturday in the Carnegie School of Music's Prepatory School.
When asked about the win in for a press release, Olisar responded, "I've been playing all sorts of card games for as long as I can remember, but I only started playing Texas Hold'em two years ago. This is my first ever tournament win. I am in shock and disbelief. I never imagined my first tournament win would be as big as this."
According to Absolute's business development manager, Michael Edwards, the tournament is a good thing for struggling university students. "This tournament was an engaging and free way for college students to have fun and compete for an alternative way to pay for tuition. Poker is a game of skill and Jeremy clearly proved he was the best this fall. We applaud him for taking the title and are pleased to have the opportunity to play an important part in his educational pursuits."
Apparently word has spread quickly across the internet and Absolute Poker's Spring tournament should see a larger field than the fall event. Seeing the positive response from the first tournament has bolstered Absolute's commitment to the college-age player.
"We've had such a tremendous response to this tournament and we're already starting to register students for the next one in May. We are also introducing many special early bird tournaments, special free rolls and expanding the overall community aspect of the program. We believe that this program is one of the best ways to create real added value for college students and is an excellent, fun way for students to win tuition by playing poker for free," Edwards said.
Play absolutely free at Party Poker