Naval Officer in Paradise After Poker Win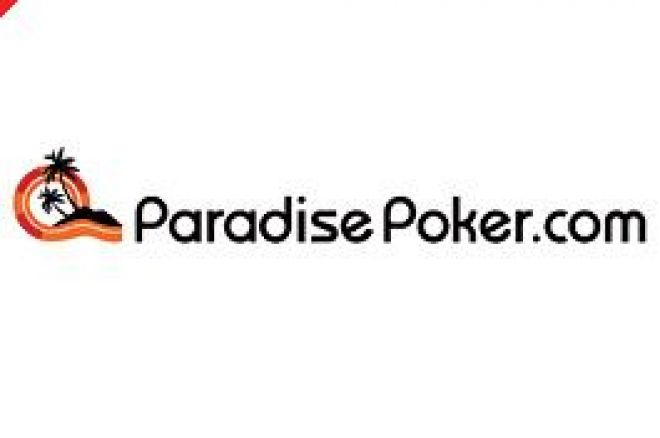 For one Naval Officer, this holiday season is a bit warmer after he collected the grand prize of Paradise Poker's second $1 million freeroll tournament. Set in the Bahamas, 10 Paradise Poker's online qualifiers battled it out in luscious surroundings whose beauty was only matched the strong play at the tables.
The finalists for the $1 million each won their seats by overcoming 4000 competing players who also had their sights set on bringing home the big prize of a cool $1 million.
After winning their way into the final 10, players were then flown from their homes to Nassau, Bahamas where they played out the final table face-to-face.
According to tournament organizers, the hot action was such a crowd draw, officials had to rope off areas surrounding the tournament in so that they players could focus on the task at hand.
The battle on the felt as fast and furious, but in the end, it came down to two players fighting for Paradise Poker supremacy and the big cash. Both Ryan Boyes, a utility worker from Atlanta, Georgia and Santino Sgambelluria, a U.S. Naval Officer originally from Guam, but currently stationed in Hawaii, fought until the end, but it was Sgambelluria who was the soul survivor, outlasting and outwitting Boyes for the first-place finish.
According to Sgambelluria, the win was surreal. "The whole experience was unbelievable — to win was even more unbelievable. It hasn't sunk in yet. I guess I won."
Bruce Stubbs, the marketing manager for Paradise Poker.com, was quick to acknowledge that Sgambelluria has the skills and deserved the top prize. "Sgambelluria maintained his dominance throughout the game with smart and gutsy play. I wouldn't be surprised to see him win his way into our next freeroll final or even play in the pro ranks in the near future."
Sgambelluria applauded all of the players at the final table, each of whom received $10,000 for making the final table. "Everyone played great and I am just happy to come out on top."
According to Stubbs, the event was another big score for Paradise Poker.com. "The success of our second $1 million dollar freeroll tournament proves this contest is here to stay. The chance to win a million dollars for free is unheard of - even for the lottery. We had players on this final table who never spent a dime at Paradise. We will continue to offer the no buy-in million dollar freeroll tournament to our players, and keep making millionaires at Paradise Poker."
Ed Note: Paradise Poker is the place for great freerolls like this.