Virgin Enters Online Poker Market
Michael Freidman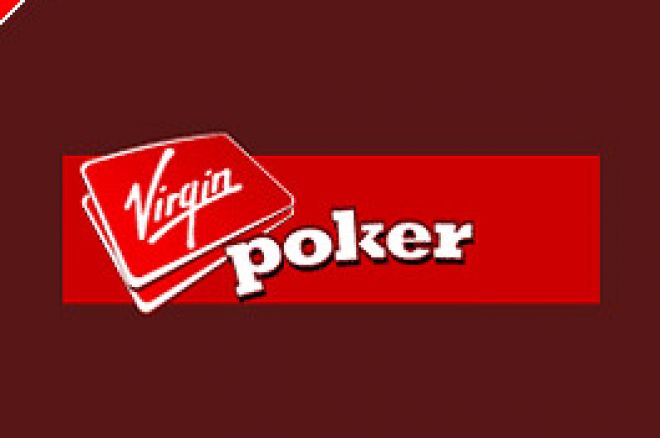 Virgin is one of the world's biggest companies and like many new challengers in the online poker arena, the company has a lot of time to make up if it wishes to challenge the big players in the poker marketplace.
However, unlike many of the groups trying to cash in on online poker's dramatic growth, Virgin is a global empire whose resources are almost unmatched and should help to propel the company to possibly a lead role in the marketplace.
"Virgin Poker will use the resources of sister companies throughout the Virgin group to add new value to our player's experiences," said Simon Burridge, the chief executive of Virgin Games during a party at Virgin owner, Sir Richard Branson's posh home in Holland Park.
The successful party featured champagne and special food delicacies, invitees were treated to a No Limit Texas Hold'em tournament in which the winner won a weekend to Sir Richard's new home in Marrakech.
Unlike other competitors in the online poker industry, Virgin's overall sheer scale of its other business projects almost ensures the success of its new online site. Players should be enticed into playing by earning Virgin air miles and loyalty points that can be cashed in for Virgin products. Branson and company will also feature prizes such as Virgin flights and more weekend trips to the entrepreneur's Marrakech home to hang with Sir Richard.
The new poker site will include player blogs, industry coverage from poker writers and enthusiasts, and a poker "school" that includes live online tutorials to help new players. Virgin has made it very clear that they are going to go after the less experienced poker players by emphasizing the light-hearted side of the game.
According to Virgin production marketing manager, Joshua Morris, Virgin will appeal to all types of players. "We want to make poker more accessible. There will be no intimidation factor as we are going after the mass market."
Although Branson and Virgin are set to tackle the international online market, the company currently is avoiding allowing U.S. players to get in on the action as it doesn't want to leave itself open to any legislation that might ban online gambling. The company has put in a great deal of time working on software that will block U.S. action. Virgin however, believes there will be plenty of business from the U.K. and the rest of Europe.
In addition to offering online action, Virgin plans to have Virgin Poker on its trains and planes in order to capitalize on Virgin's captive audiences. There will however be limits as to how much a player can lose. According to one Virgin executive, the limits will be set to benefit players. "We don't want anyone landing in Las Vegas down £25,000. It's not a great way to start a holiday."