WPT All-In Poker Game Approved By NGC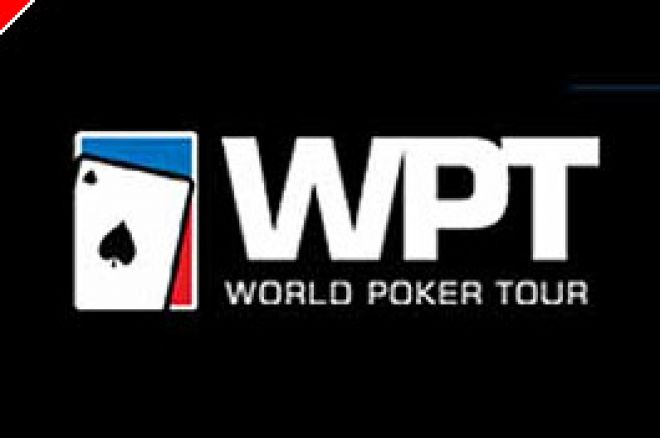 The World Poker Tour continues to be one of the driving forces in the poker world and, with the latest news from the Nevada Gaming Commission, seems to be making their move into the casino world as well. If you stroll through a casino sometime soon in Nevada, you may be seeing the latest innovation from the WPT being played right there!
After its debut during the WPT Championship at the Bellagio in April, the buzz about the World Poker Tour All-In Hold 'Em table game has been tremendous. The game allows players to strategize and play the game exactly like poker is played, but instead of taking on the other players at the table, the idea is to defeat the house dealer to win. Bill Bingham, the Vice President of Table Gaming at the Bellagio, stated that, "The game has been performing above expectations. The interest level has been very high, and the response from the players and staff has been extremely favorable. We positioned the game in close proximity to the Bellagio Poker Room and I believe this has resulted in significant crossover play."
Since that test debut in April, the game has expanded to other casinos as well. Casinos in California, Michigan and Missouri have all been spreading the game, and the action will now increase as well in Nevada. On November 29th, the Nevada Gaming Commission approved the game for casino use throughout the state and some casinos are immediately beginning to jump on it. The Bellagio itself will immediately expand to two tables running the game and the Mirage and TI-Treasure Island will begin spreading the game this month. The game will also make its debut at the Gold Strike Casino in Tunica, MS, in January 2006.
"We believe that the World Poker Tour All-In Hold 'Em table game provides players the most exciting table game experience possible, and under the premier brand in poker. Wherever it has been introduced, it has become one of the most popular games on the casino floor," said Lakes Entertainment CEO Lyle Berman (Lakes Entertainment is the majority shareholder of World Poker Tour Enterprises, the ownership behind the game). "The number one reason that it has proven to be so popular is that it is 'player friendly'. It's extremely simple, easy to play and to deal." So the next time you stop in one of the casino halls in Las Vegas, keep an eye out for the newest game in town! It could be one of the major innovations in casino gaming that we'll see this year.
Ed note: World Poker Tour top gun Hoyt Corkins plays at Poker Host