Poker 'Grand Slam' a Smash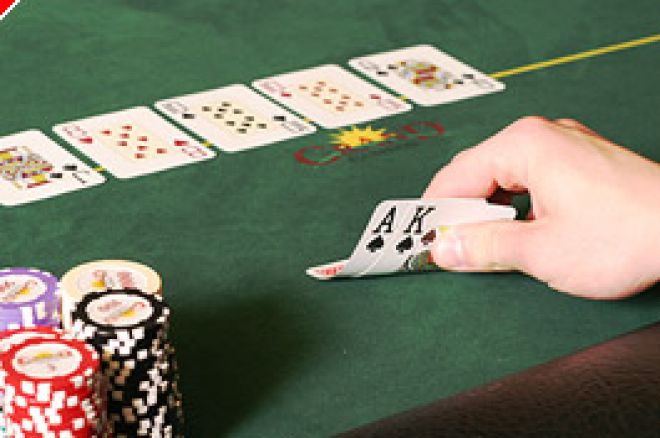 Poker is without a doubt, one of the hottest sports on the planet. Its growing success throughout Europe led to the organization of the 2006 Grand Slam held at the Star City Casino in Birmingham on January 11 and 12.
The event is the brainchild of European online poker site PaddyPowerpoker.com and featured seven different European teams battling it out for a €110,000 team prize and individual prizes of €50,000 for first, €30,000 for second, and €20,000 for third. Some of Europe's hottest players saw action in hopes of winning the cash and earning bragging rights for their home country.
Poker fans will be able to cheer on teams from England, Republic of Ireland, Scotland, Wales, Northern Ireland, France, and Sweden, as they engage in all out poker war that will be broadcast in six one hour shows on Sky Sports across Europe.
Like many soccer fans, poker fans are rabid when it comes to their national teams as what started as gentle ribbing at the table eventually led to flag waving as players did their best to represent their country and throw other players off kilter.
After an exhausting 11 hour final table, Scotland finally emerged as the victorious nation when it placed three players at the final table. Coming in a close second was France and slipping it past the Republic of Ireland for third place was Wales.
According to Philip Starrs, Scotland's team captain, the event was one of the best he's ever played in. "It's the first time ever this type of event has been played and it was an amazing ride. We had a hard time getting here - we paid ourselves in and unlike other teams and had next to no sponsorship - so it's fantastic that we have become the Grand Slam champions and are happy to take on all comers at the next event. We don't win much as a country, so this is very special and we don't intend to give it up easily."
Swedish player, Lars Kjestrup was the top individual finisher and was thrilled by his victory. "Of course I'm disappointed that Sweden didn't win the team event but to win the event outright is amazing. I got some good cards, some good luck and was under some pressure to defend my chips but the victory is great for me and I look forward to defending my title," Kjestrup said in a press release.
Ed note: Win a WSOP seat exclusive to PokerNews.com readers at Hollywood Poker