Pro Poker Magazine Signs with Copley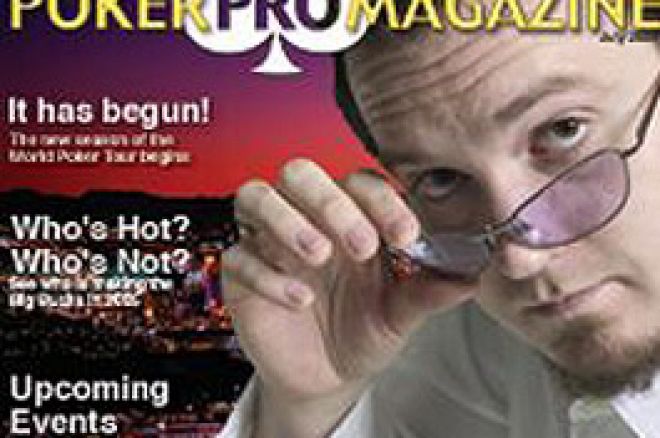 There are a number of poker-themed magazines on the marketplace these days, but only one has taken a step to cement its position as one of the top sources of poker information.
Poker Pro Magazine recently announced that it has signed a deal with Copley News Service to syndicate its widely-popular "Pro's Corner." This popular section of Poker Pro features leading professional poker players taking time to answer questions from the magazine's extensive reader base.
According to publisher Dan Jacobs, the newly-syndicated column is the perfect fit for Copley's enormous reach and will satisfy its readers' needs for poker content. "The fan mail we've received from readers as a result of our 'Poker Pro's Corner' column is intense. There is a huge demand in cardrooms and on newsstands all over the U.S. and Canada. It's a natural crossover to syndicate our popular 'Pro's Corner' column into mass-print media with our partner, Copley News Service (CNS)."
The column will now become a part of the CNS media empire, which provides a full-service news wire company that provides a series of daily news, weekly, and special features packages to over 1,500 clients that range from major daily newspapers to community weeklies, newsletters, and Web sites across the U.S. and around the world.
According to a recent press release, the column could reach an audience of over 20 million viewers in the U.S. alone.
Syndication should help Poker Pro Magazine further expand its international customer base. The magazine already publishes 150,000 copies per issue and has recently switched to a monthly format for its distribution.
Ed Note: Check out our newest room - Poker Host. Sign up today, and play in three $5,000 Freerolls with top pros like Amir Vahedi, and Hoyt Corkins