Sports-Stuff Brings More Poker Players To Mobile Phones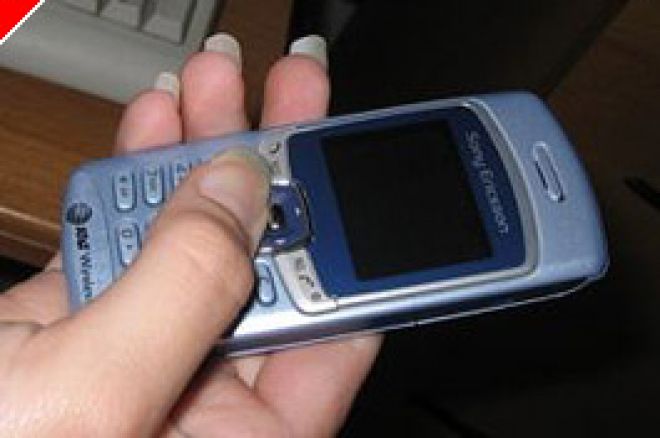 Poker continues to be prevalent around the world. Simply look at the numbers in the physical and virtual poker rooms on the planet, the number of books and magazines that exist and the popularity of poker "fantasy" camps and this point comes across strongly. Even the world of cellular communications isn't above being touched by poker.
Late in 2005, Sports-Stuff, Inc., a publisher and distributor of sports and entertainment for wide scale mobile platforms, announced that they had signed exclusive agreements with 2005 Poker Player of the Year Men "The Master" Nguyen, 2004 World Series runner-up David Williams and fan favorite Evelyn Ng to provide content for cell phones (ring tones, voicemail greetings and wireless web (WAP) content) to customers around the world. Now Sports-Stuff has added three more legendary poker players to their roster.
2001 World Champion Carlos Mortensen, 2004 World Series Seven Card Stud bracelet holder Cyndy Violette and WSOP and WPT champion Antonio "The Magician" Esfandiari have all signed exclusive contracts with Sports-Stuff to provide cell phone content to millions around the world. This now brings to six the number of players who have been moving into the wireless world through Sports-Stuff.
"We are thrilled to have signed deals with these three players and add them to our other poker pros we already have under contract," said Sports-Stuff, Inc. president Kevin Day. "These three players are all highly respected in the poker community and have all been winners at major events. Additionally, these players allow us to appeal to different demographics. Carlos is very well known with avid poker fans from around the world, Cyndy is a role model to young female players and Antonio has been very popular with the younger fans."
Sports-Stuff doesn't seem to be willing to stop with just these six champions, however. It is expected that more poker professionals will be coming to the company in the near future, providing poker fans with personalized wireless content from a litany of the greatest names in the game. It goes to show that the reported demise of poker has been greatly exaggerated! To view further information about Sports-Stuff, be sure to visit their website at wireless-sports-stuff.com.
Ed Note: Paradise Poker offer great tournament action. Check them out