'I'm All In': Lyle Berman's Life, In His Words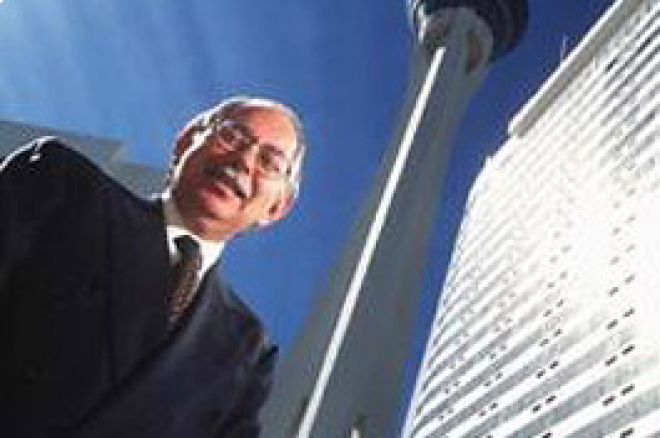 Someone who has been a significant player in not only the world of poker but also in the world of business is entrepreneur Lyle Berman. He has captured three World Series of Poker bracelets, has played at the highest stake cash games and helped to develop that little global entity that is known as the World Poker Tour. Along the way, he also developed other businesses and became a powerhouse in the casino industry. We can now learn about his life experiences through his autobiography "I'm All In".
The book is available almost everywhere (book stores, Amazon.com and at Cardoza Publishing) for $24.95 and is a comprehensive look at perhaps one of the most innovative thinkers and businessman of our times. While reading the book, I almost felt as if I was listening to Mr. Berman tell his life story personally to me. With "I'm All In", Mr. Berman has come up with a book that not only details his life experiences but will also serve as an excellent tutorial for readers to excel at life, business and the poker tables.
The story begins with what was perhaps the catalyst for the "making" of Lyle Berman, his expulsion from Wharton University for playing poker. He explains in detail the situation that arose and the embarrassment he felt when he had to explain to his parents why he was tossed out of school. While it was potentially a point in life that many might not have recovered from, it only served to drive Mr. Berman to reach for the excellence that his life would become.
He demonstrates how he took his family business, the Berman Buckskin Company, and made it into an unqualified success (now no longer owned by Berman, the company is now called Wilson's, known for its leatherworks). This allowed Mr. Berman to set up himself and his family for the rest of their lives. With this achieved, however, Mr. Berman didn't settle down into a life of leisure. He continued to be active in the business world and, when the law came into effect to allow Indian tribes to start their own casino enterprises, he ventured into the casino gaming world. This lead to the success of the Grand Casinos in Louisiana and Mississippi and the creation of Lakes Entertainment, which is now the majority owner of the World Poker Tour.
This is one part of "I'm All In" that could have deserved its own book, in my opinion. Mr. Berman's foresight into the creation of the WPT was evident from a similar idea that he had in the mid 1980's, but was not able to bring to fruition. When Steve Lipscomb approached him with the idea for the WPT in 2002, Berman was ready with the financial backing to create the Tour. As they say, the rest is history.
Mr. Berman also contributes some poker knowledge to the readers as well. He uses his own experience as a longtime veteran of the World Series of Poker tournaments and his travails through the highest cash games to divulge some very useful tidbits of poker information. While these pieces might not be earth shattering revelations, it is interesting to hear the viewpoint of someone who has competed at the highest levels offer his insight into the poker world of the past couple of decade or so.
He also is quick to comment on some areas where he has failed in his life, both business-wise as well as in his personal life. One aspect of business that he explains the failure of was his connection with Bob Stupak in the building of the Stratosphere in Las Vegas. He also comments on the failure of two marriages and readily accepts that he might have caused those failures because of his business commitments.
The one thing about the book that might be considered a fault is the brevity of some of the sections. This is where you know that it is an autobiography, because Lyle Berman is not a man who is known for grandiose actions on any scale. He is very straightforward and, as such, his writing style is also that. He gets the basics of his story out there and lets the readers make their own determinations from the information he has given.
While overall it isn't a poker book, "I'm All In" is a very revealing look at just who Lyle Berman is and the overall excellence that he has brought to not only the business world but also to the gaming and poker worlds as well. The book serves as a nice tutorial on how to be successful across the board in life, business and poker. While the book may not have a direct effect on my poker game, you couldn't find a better way to learn about how to be thoroughly successful than to read Lyle Berman's life story in his own words.
Ed Note: Check out Poker Host. Sign up today, and play in $5,000 Freerolls with top pros like Amir Vahedi, and Hoyt Corkins