Doyle's Room Woos Richard Segal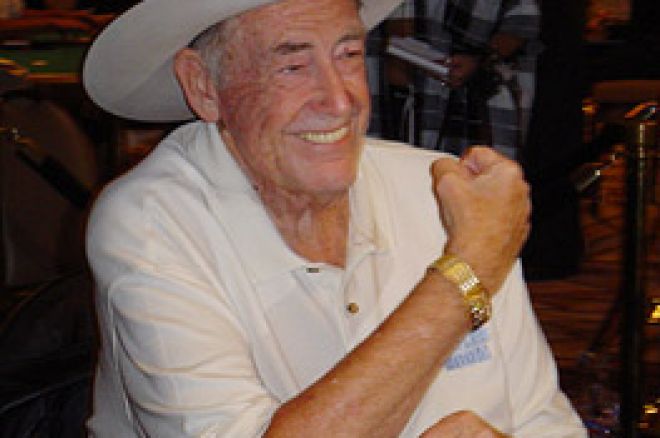 When PartyGaming announced their highly successful 2005 financial reports on February 27th, their joy over the robust health of the company was tempered by the announcement of the resignation of their CEO, Richard Segal. Segal was a driving force behind the success of PartyGaming and the organization was reluctant to see him leave his position at the helm of the company. It didn't take long for others in the online poker community to recognize Segal's contributions and make some moves to hire the former CEO.
Executives with Doyle's Room, the main cog in the Doyle Brunson Poker Network, have made overtures towards hiring Segal in the same capacity with the DBPN. The network is one of the faster growing sites on the Internet and they are looking to the former CEO of PartyGaming to lead the company to the same prosperity and success that he helped PartyGaming achieve. "Mr. Segal performed an exemplary service for his former employer," said Michael Kogan, director of marketing for Doyle's Room, in part of the announcement on March 3rd. "If he is ready to face a new challenge, we're ready to discuss the terms of an agreement."
One of the major roadblocks to Segal continuing in his position with PartyGaming was the request by that organization that he move to Gibraltar where they are based. After discussing the option with his family, Segal felt he couldn't uproot his family from their home in London to move them to one of the worldwide center of online gaming and the two sides parted ways. This doesn't seem to be a problem for the DBPN; Executives with Doyle's Room have made it plainly known that they are prepared to discuss accommodating Segal's wish to remain in London.
After the success that Richard Segal achieved with PartyGaming, he was a person that wouldn't be out of the online gaming world for long! As Doyle's Room and the DBPN are still very much in a formative stage of their development, procuring the services of Segal would be an excellent step into the future for them. It remains to be seen just what will happen along the way. Will Segal make the move and build another online monolith?
Ed note: Doyle plays at Doyle's Room