Finding The Next Great Poker Star In The Caribbean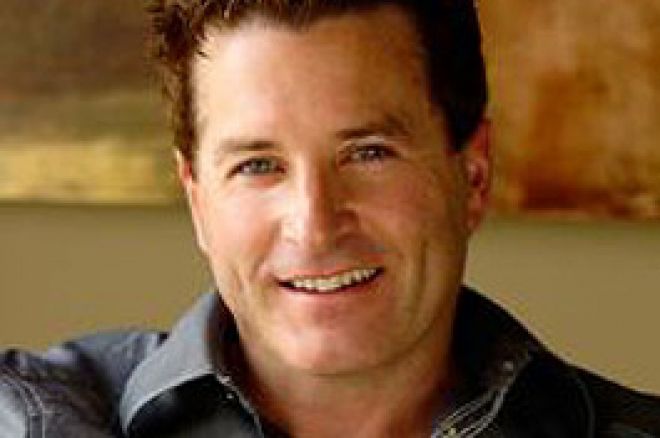 What happens when you put twenty online poker players and throw them together with celebrities and poker pros in a lush Caribbean location? We'll find out starting on Saturday, April 15th when BoDog CEO Calvin Ayre begins the search for the "Next Great Poker Star" on "Calvin Ayre Wild Card Poker" on the Fox Sports Network.
"We are on a mission to find the next poker star and eager to showcase the "Play Hard" aspects of the BoDog lifestyle," says Mr. Ayre, the billionaire gaming tycoon and the face of the lucrative online gambling industry. "Poker and television, combined with BoDog-style entertainment, will make for one heck of a show and will be our next step into the world of television." Previous television efforts have displayed their admiration for the military with "BoDog Salutes The Troops" on SpikeTV and sponsoring this year's Lingerie Bowl via pay per view on Super Bowl Sunday.
The scene of the action will be the BoDog Compound in Costa Rica, where the reality show will detail the activities of forty participants through a poker tournament. The first five of the episodes will feature a poker tournament where the winner takes $50,000, wrapping up with a final episode featuring these winners battling for a $500,000 grand prize. The combatants in the tournament should be interesting television, even if the poker play itself fails to draw you in.
The celebrities who will play in the tournament include longtime BoDog.net friend "Boston" Rob Mariano (Survivor), noted celebrity players Josh Malina (West Wing) and Willie Garson (Sex in the City), music stars Willa Ford and SR-71's Mitch Allen, Undisputed Ultimate Fighting Light Heavyweight Champion Chuck "The Iceman" Liddell, world-class surfer Jon Rose, and actress/comedian Cheryl Hines (Curb Your Enthusiasm). Professional poker players will also be a part of the mix, including WSOP Ladies' Champion Jennifer Tilly, her "significant other" Phil "The Unabomber" Laak, and BoDog's "Rat Pack" of David Williams, Evelyn Ng, Josh Arieh, Jean Gluck, Michael and Lily Mizrachi, Humberto Brenes and Erick Lindgren.
While these celebrities and players have already made their claim to fame in their respective professions, the true story will be the twenty players who will journey to Costa Rica to take part in "Calvin Ayre Wild Card Poker". The reality show will follow everyone as the series of tournaments plays out, including Costa Rican excursions, performances from music artists and the billion-dollar lifestyle of the show's adventurous host (oh, and the poker as well).
The show itself could be well worth the time viewing, so be sure to take a look at "Calvin Ayre Wild Card Poker" when it premieres on the Fox Sports Network beginning on April 15th at 11PM (Eastern Standard Time, but be sure check your regional FSN channel for local broadcast details).
Ed Note: Poker Stars have our highest rated tournaments, find out why