MySpace.com: A Growing Source For All Things Poker, Part 1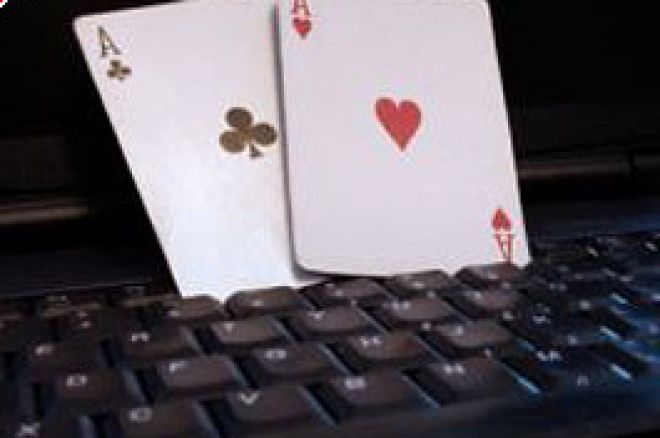 MySpace.com and the game of poker have something very important in common – their unmistakable popularity growth in a very short period of time. It only makes sense that the two have become fast friends and are now clearly intertwined.
For those unfamiliar with it, MySpace.com is an web site used for social networking on which a user can create his or her own web page with unique graphics, audio and video clips, personal blogs, photos, and a list of friends with whom to communicate. And there is no cost involved.
MySpace was launched by two entrepreneurs, Chris DeWolfe and Tom Anderson, in January of 2004. By simple word of mouth, the site grew from zero to 47.3 million members in only two years. In July of 2005, its immense growth and popularity caught the attention of Rupert Murdoch's News Corp., and the company bought MySpace for $580 million. Chris and Tom continue to participate in the organization's daily operations as CEO and President, respectively, and the site's membership continues to grow exponentially.
Where does poker come into the picture? All one needs to do is search the word "poker" in the groups section of MySpace to find 2,607 groups of people who have joined together in some Internet form or fashion to discuss poker. Some groups consist of people wanting to form home games or leagues, some use the groups to market their poker products or companies, some advertise poker services or online poker sites, and yet others simply want to find like-minded people to discuss strategy. No matter the goal or motivation, people are finding each other through poker.
Even many of today's top poker professionals have created their own MySpace pages to allow fans access to their blogs and tournament results, to gauge their own fan base, or promote their paid sponsors. In addition, some players simply use MySpace like many others outside the poker world – to keep in touch with friends through pictures and private messages.
With some players' pages, it is difficult to determine if it is actually the player himself or herself, or if it is some random poster who created a faux page using that player's name. On the other hand, some seem to be genuine and created by the players themselves. Michael "The Grinder" Mizrachi has a page for fans to check his statistics, lead viewers to his personal website, and get information on his upcoming clothing line. Scotty Nguyen created an amusing page that posts his statistics and over 3,200 friends, and Sammy Farha's page boasts of a clothing line that he is promoting.
As for other poker pros, they seem to have set up pages solely for communicating with friends. Evelyn Ng plainly states on her page that she will not add a person unless she actually knows him or her. However, since everyone's page is open for public viewing, it is possible to read her blogs and comments from friends; a stranger simply won't be added as a "friend."
Phil Gordon established a very comprehensive page that shows clips from his DVD, links to articles he's written for publication, and information about cancer-related charities that he supports. His blogs are a mixture of promotional blurbs and actual poker advice, and his calendar lists his schedule of public appearances and events. And with a friends list of over 2,200 people, it is obvious that he invites all fans and interested persons to keep in touch. The kicker is his chosen song that plays upon entering his page – "Fly Me To the Moon" by Frank Sinatra.
A site like this provides a professional poker player with an invaluable tool to promote themselves and keep the internet public abreast of their activities, in addition to being able to keep in close touch with friends and family that they may miss by being on the tournament trail. And others choose to only use the space to promote their products and sponsors, which is a smart way to use a free site such as MySpace. With so many fans online trying to make personal contact with an idolized and/or respected player, posting information is way to touch base with those fans. It also gives fans a look at the true personality of the person, not just the edited televised version of the pro player.
In Part 2 of this article tomorrow, I will take a closer look at some poker companies that have found great success using MySpace to promote their products.
Ed Note: Don't have a MySpace Page? It doesn't matter. You can play online anytime you want at Pokerroom.com