PartyPoker Increases Sunday Guarantee to $1 million Starting Today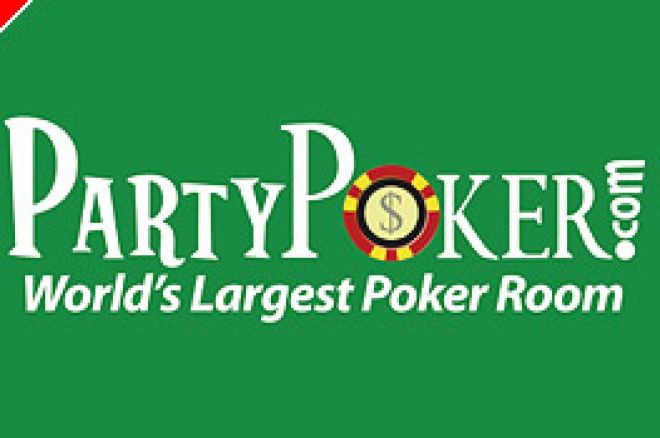 The online poker world is becoming the next great fertile ground for professional poker players to stalk. Most every site has a high dollar weekly tournament, drawing sometimes thousands of players to the felt for a big payday. The biggest perhaps are the weekly PokerStars Million Dollar Guaranteed events and the PartyPoker monthly Million Dollar Tournament.
Check that last statement…now PartyPoker is joining in on the fun and splashing a million dollar guaranteed tournament on the Internet every week. It was announced on Wednesday that the longtime leader in the online poker world would start a weekly million dollar tournament beginning with their June 4th contest. Set time on your poker playing schedule on Sundays from 4:30PM (Eastern Time) as this deservedly is going to be a drawn out battle between the best online players around for the top prize.
There are multiple ways to get in on the tournament. If you wish to buy in directly, it will cost you $215. There are also several options that present a cheaper way to get into the event. You can satellite into the event for as little as $3 or 100 Party Points and can also win your seat through multi-table tournaments or sit and goes. "A year ago our largest guaranteed tournament was $350,000," stated a spokesman for PartyPoker. "It's astounding that the amount of money being offered in our events has nearly tripled in just 12 months." Of course, the new weekly million dollar tournament calls for the elimination of Party's $500K tournament, but poker players should be satisfied with the change.
This all goes to comment on the ongoing desire of the world to play online poker. From the time the first poker rooms started prior to the turn of the century to today, was it even comprehensible that they would offer such high dollar guaranteed events - every week? When you add into the mix the fact of PokerStars, in a mere five years, dealing five billion hands, PartyPoker and other rooms sending hundreds (if not thousands here in 2006) of players to compete in the World Series Championship Event and other high profile tournaments and the continued creation of poker rooms, could the online game, perish the thought, be just as significant as the 'real' poker world?
Ed note: Get your share of the biggest online poker pie at Party Poker.