The Price of Fame – WSOP Champ Gold Sued for Half his Winnings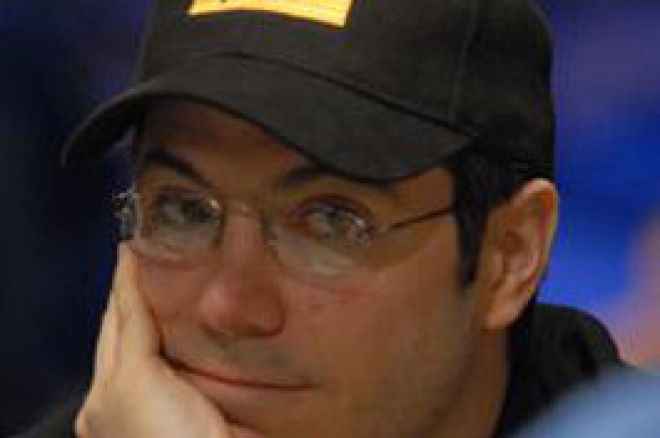 When you win the lottery, or let's say $12 million in the WSOP, everyone wants a piece of you. Friends, and family you never know you had often 'appear' – sometimes to hit you up, sometimes just to be part of the experience. World Series of Poker Main Event Champion Jamie Gold is finding out the hard way just how difficult being the champ can be.
According to the Las Vegas Sun, a man named Bruce Crispin Leyser filed a lawsuit yesterday in Las Vegas District Court seeking 50% of Gold's winnings from the Main Event. The suit alleges that Gold had a deal with Leyser to recruit 'celebrity talent' to endorse online poker room Bodog at the Main Event. According to the Sun, the complaint alleges that Leyser recruited these celebrities, and as such was promised 50% of Gold's take in the Main Event, as Gold's seat was bought by Bodog in exchange for recruiting celebrities.
Leyser, a television producer originally from the U.K., but now living in Los Angeles, has a bit of a poker resume, having worked as an instructor for the World Poker Tour Boot Camp.
According to the complaint, Leyser claims to have voicemail messages from Gold confirming the 50/50 deal on the morning of the final table. Chief District Court Judge Kathy Hardcastle issued a restraining order preventing Harrah's from paying Gold his prize pending the first hearing of this lawsuit, which will be September 1st.
A Harrah's spokesperson did confirm to PokerNews.com this morning that Jamie Gold has indeed not yet collected his top prize. The payment of his $12 million dollars in winnings will now be delayed pending resolution of at least this Temporary Restraining Order, and theoretically could be delayed until the entire lawsuit itself is resolved. That could take a long time.
At press time, neither Gold, nor his attorney could be reached for comment. We will continue to monitor this breaking story. Keep checking back for updates throughout the next couple days.