'Lessons From The Pro Poker Tour' a Departure for Apostolico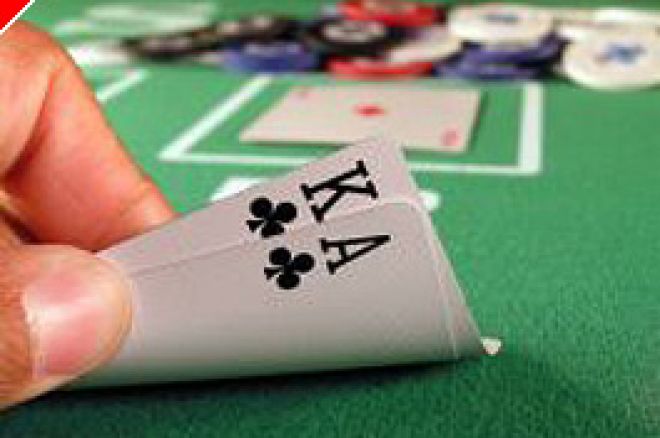 Writer David Apostolico's poker works have been more focused on revealing the similarities between historical books and the green felt itself. In "Tournament Poker & The Art of War", Apostolico took the historical writings of Sun Tzu and translated them into application at the poker table. He took the same course with "Machiavellian Poker Strategy", comparing the classic work "The Prince" from Machiavelli and how it works in the poker arena. Recently, however, he has begun to move away from these styles of work with tremendous success.
First, there was his collaboration with Antonio Esfandiari on the third WPT book "In The Money" and now comes his own creation that examines the skills it takes to survive in the current poker world with "Lessons From The Pro Poker Tour". In his latest book, Apostolico expertly captures actual playing situations from his experiences on the Professional Poker Tour. The book (available now, for $14.95 U. S. and $20.95 Canadian, almost everywhere), while a little on the short end at only 145 pages (there is a glossary of terms, but nothing that isn't in other books), can still give a definitive edge to your game in any situation you may be playing in.
The book is split into two sections, Hand Analysis and Strategic Concepts, and I found it very difficult to choose one section over the other as my favorite. In the Hand Analysis section, pretty much every situation is played out. Apostolico spells out the pitfalls of a hand and possible playing options, then proceeds to demonstrate several aspects from his actual play in the PPT against and alongside the likes of Doyle Brunson, Berry Johnson, Linda Johnson, T. J. Cloutier and many others. This demonstration is highly useful in envisioning the mind processes of the great professional players and can be utilized by players of any skill set. The close of each chapter is marked by a "Lessons Learned" segment where David summarizes the play and pushes the point across for the particular skill.
In the Strategic Concepts section of "Lessons From The Pro Poker Tour", Apostolico takes on the arduous challenge of the 21st century world of poker. In this section, he not only points out the problems and difficulties presented in the "Old School" versus "New School" trains of thought but also delves into race situations, pot odds (a very eye-opening and thoughtful segment that I took from the book regarding my tournament game) and when to make a move in a tournament. The concepts that Apostolico puts on the page here are very well done and worthy of further contemplation after finishing the book.
David Apostolico has done a fantastic job of presenting an easy to understand book for every poker aficionado to pick up and learn from. There were a couple of areas that could have been better, though. In some cases, David was less than eager to attack the styles of play that he saw on the PPT, even in the cases of some of the legends of the game. This is understandable, however; it is difficult to tell Doyle Brunson or T. J. Cloutier that you think he made a mistake! For the most part, Apostolico is bluntly honest on his hand critiques and does get the information he is trying to impart across easily.
Secondly, the length of the book is a problem. This could have easily been a sizeable tome if David had included such things bluffing and other plays that have come into style today. I am sure that there were many opportunities to have expanded beyond what made it into the book and perhaps Apostolico erred on the side of brevity rather than coming up with a 300 page monster, so perhaps the book is more perfect in its length than many might have preferred.
"Lessons From The Pro Poker Tour" is surprisingly great on many accounts. It is a very subtle poker strategy book, an excellent recollection of tales from the actual felt and an accurate look at playing in tournaments today. David Apostolico presents this information in an extremely easy to read manner and has now expanded beyond just his thorough and accurate reexamination of historical works in applying them to poker and has come out as a serious poker examiner. While there are bigger names that may have their books out there, I personally don't think you can learn much more than what David covers in "Lessons From The Pro Poker Tour".
Ed Note: Lots of new players playing at VIP Poker. Become a VIP today.