Online Poker And Gaming Bill Passes in Late Night, Ditch Effort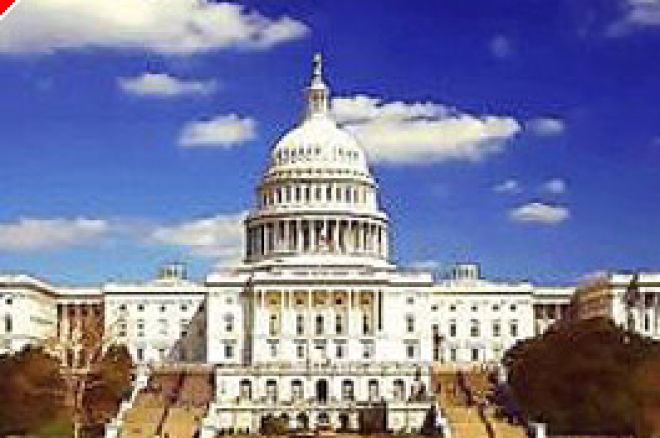 The bill we in the poker business have all been talking about, or at least a form of it, passed Congress yesterday after a last minute 'hail mary' action by it's sponsor got the bill through. The Unlawful Internet Gambling Enforcement Act of 2006 passed Congress last night, after being attached to a Port Security measure that was sure to pass. Senator Bill Frist from Tennessee got his wish, and now online poker players, and gamblers will have a much harder time funding their accounts.
The statements I make below are based on my interpretation of the bill, and by no means am I saying all of the facts below are correct, or that I am an expert. I want to make that clear. I don't think anyone can say at this stage definitively how this will affect internet poker going forward.
The main focus of the passed legislation is on the instruments of funding players use to get money into online poker accounts. Banks are now required to monitor transactions, and deny any transactions from payment providers for online gaming. There is already much debate over whether third party processors, such as NETeller will be affected. The majority of opinion I get is that they probably will be affected, but players should be able to continue to use those providers, at least for now. There are some who disagree with the above statement, and say that offshore third-party providers would not be affected, but only time will tell the true outcome of this.
Interestingly enough, the bill never really talks about the individual online poker player, and indeed even Senator Frist himself in his 'victory speech' about the bill said "Although we can't monitor every online gambler or regulate offshore gambling, we can police the financial institutions that disregard our laws."
There was no update of the Wire Act (the 1961 act banning use of telephones to place bets) to add language specifically outlawing the playing of poker, or other games of chance over the internet. A lot of the fallout of this bill will be determined over time.
Over the next six months to one year, the online poker player's experience will change greatly. This is not to say it will disappear completely, but it certainly will change a great deal. We will continue to monitor this story intimately over the next year or so, and bring you any updates, or changes that happen. We will get interviews with experts, and get their opinions on the impact of this piece of legislation. The world of online poker has had better days than the day it had yesterday, but I for one am confident that the industry will find a way to continue to thrive.
We are going to burn up the phone lines to try to solicit expert opinion, and will have more up for you as the day goes on. Stay tuned for more.