Two Recent, Unfortunate Poker Related Tragedies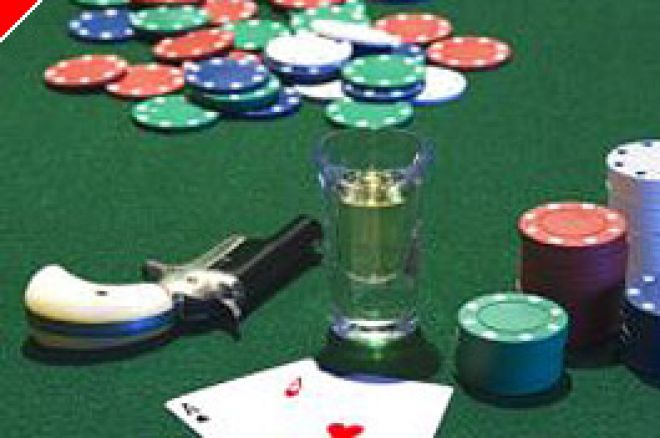 Poker is one of the great pleasures that can be had in life. It can draw people together in the spirit of competition, enjoyment and can also help to raise funds for deserving causes or to benefit a person in need. Unfortunately, though, there can also be the downside of the game as well, which was demonstrated in a couple of separate incidents early here over the past week.
In Oklahoma during the Labor Day weekend, a poker run was being held on Lake Texoma. A poker run, for those who have never participated in one, is where people pay an entry fee and travel between different locations on a set course. At each stop on the trip, players get a card and, of course, make the best poker hand from the cards they collect. The poker run is a very popular way to raise money for a fallen comrade as they are normally held by motorcycle clubs.
In this case in Oklahoma, the players were to travel by boat to the different locations and collect the cards. Tragedy struck, however, when two boats collided during the run, killing five people. While the accident is being reconstructed to determine what actually happened, it is believed that one boat broadsided the second, killing two couples outright at the scene of the accident and one person later after being flown to a Dallas hospital. A sixth person is also currently hospitalized in Texas.
In another tragic circumstance, a South Carolina man was found guilty of murder and sentenced to thirty years in prison after shooting a fellow poker player to death during a game back in July of 2005. The jury deliberated for six hours on August 31st before deciding to convict fifty-eight year old Freddie Edwards of Greenwood of the crime. The sentence was handed down soon after the conviction.
According to the trial records, Edwards got into an argument with fellow player George Freeman over house rules regarding putting money into the pot. Edwards went to his house, retrieved a handgun and came back to settle the score with Freeman. As Freeman fled the game, he fell and Edwards stepped over him and shot him once to the face, killing him.
The sentence has no parole to it, meaning that Edwards will have to serve the entirety of the sentence (doubtful, because if he does he would be 88 upon his release). The prosecutor pointed out that both men were law abiding citizens who got "caught up in anger of the moment" prompting the shooting. "Sometimes you have good people who do stupid things," prosecutor Jerry Peace commented.
One other thing that wasn't commented on in either case was how much effect that alcohol could have had in either case. It does go to show that, even with the camaraderie of the game, there can be a "dark side" that some may bring to the tables as well or simple bad strokes of fate that can intervene. Keep these things in mind when you play that poker is a game, not something to lose your life over.