Online Poker Weekend: PokerStars Sunday Million Tops $1.5M Plateau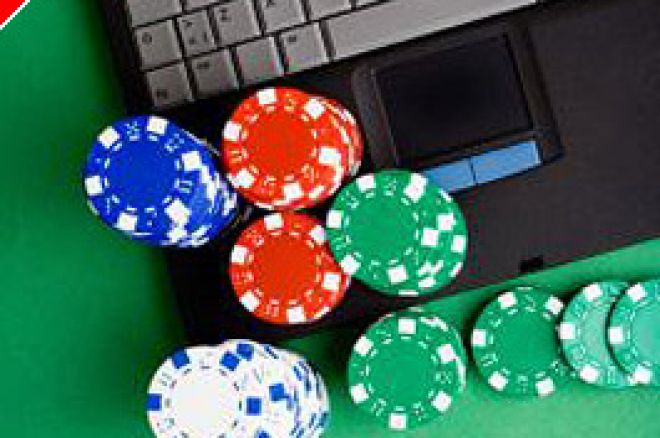 January's second full Sunday of online poker action saw a record-setting turnout in the PokerStars Sunday Million, where the prize pool of $1,526,400 set an all-time record for a non-WCOOP online event. Elsewhere, Party Poker saw Sweden's 'XX_GALTEN_XX' make his fourth straight final-table in the site's $200K event, with the four events in question averaging about 850 players.
PokerStars Sunday Million
The number of entries in last night's Sunday Million at PokerStars: 7,632. These WSOP-style numbers meant records all around, from the attendance and prize pool to the 1,080 players who cashed and the $215,222.40 scheduled first prize. 'miamihans' had topped $17 million in chips when the final table came together, with several players not far behind and three short stacks in relative danger. One of those, 'THE SHERIFFZ,' doubled through early to climb back into the hunt, and miamihans, who claimed to have $0.00 in his real-cash account and played his way into the event through a Frequent Player Points qualifier, lost a couple of key pots to drop back into the pack.
Two of the middling stacks tangled in a big hand that saw ninth place decided. 'SwedisRotKuk' and 'schmeek' had their chips in before the flop, with schmeek showing A-K suited and SwedisRotKuk offering pocket tens. The tens stayed ahead when the board came J-8-3-9-3, finishing schmeek's run. THE SHERIFFZ served the next summons to the rail, his suited K-9 winning out against 'iamhiv's K-T when a nine flopped. 'Eskil,' knocked down to barely a big blinds' worth of chips, fell next when his A-T was no good against THE SHERIFFZ's flopped flush. And a few hands later, THE SHERIFFZ made it a hat trick of eliminations when his A-K held up over '20princemild's A-9, trimming the field to its final five.
Blinds soon moved to $400,000/$800,000, making all-in pushes the norm, and SwedisRotKuk and miamihans won back-to-back battles of paired aces and better kickers against THE SHERIFFZ, moving THE SHERIFFZ to the rail's edge, but dodged elimination when 'D brickwall' curiously bet at a dry side pot with unpaired over cards in a three-way pot, with THE SHERIFFZ already all-in with his big-blind posting; following the fold by SwedisRotKuk, THE SHERIFFZ then took down the vacated main pot with a pair of fives. One lap later SwedisRotKuk gained a measure of revenge when he made a straight to finish off THE SHERIFFZ himself, opening up a huge lead in the process.
SwedisRotKuk made it a three-way race by sending 'Shepstar' home with fourth-place money; Shepstar had pushed with K-J, but SwedisRotKuk, in the seat behing, called with a suited K-Q. The K-Q-9 flop put SwedisRotKuk well ahead and the ten for Shepstar's backdoor straight failed to appear. D brickwall's own lengthy survival tale ended soon after, his A-3 run down by SwedisRotKuk's 9-7 when the board brought 8-7-2-6-9.
At this point SwedisRotKuk and miamihans agreed to a chip-count deal that gave SwedisRotKuk a larger guaranteed share and left $30,000 to play for. The two parried for several dozen hands, with miamihans first pulling closer, then SwedisRotKuk pulling away again. The end arrived when both players flopped top pair on a ragged 3-9-4 offering. The chips went, in and miamihans' 9-T trailed SwedisRotKuk's 9-Q. The turn and river brought a deuce and a seven, and SwedisRotKuk's win was in the books.
PokerStars Sunday Million - Final standings:
* 1st ($187,504): SwedisRotKuk
* 2nd ($136,092): miamihans
3rd ($76,320.00): D brickwall
4th ($61,056.00): Shepstar
5th ($45,792.00): THE SHERIFFZ
6th ($33,580.80): 20princemild
7th ($23,659.20): Eskil
8th ($13,737.60): iamhiv
9th ($9,005.76): schmeek
Full Tilt $400,000 Guaranteed
2,473 players joined the action in Full Tilt's $400,000 Guarantee, generating a prize fund of $494,600. 351 people made the money, with first prize topping $90,000 'imgrinding' was the runaway leader as this event's final table began, his $2.75 million in chips more than three times the closest competitor. The first final-table knockout occurred on the very first hand, when a 'Kush789' pushed from the small blind with a suited A-7, but 'ESPIGA' made the call from the big blind with A-J, which stood up.
Blinds had moved to $25,000/$50,000 when the second bouncing arrived, set up when 'jrbick' and 'jrbrown2bsu' got all the chips in pre-flop. jrbick held A-Q and had jrbrown2bsu and his A-T covered, and the better hand held. jrbick repeated the trick moments later, sending a short-stacked 'vinson135' to the rail in seventh, when vinson135 pushed from the button with K-Q, jrbick made the call with A-3, and no card over a ten hit the board. Only three hands later the field narrowed to five, when the suited A-3 of 'superaids' was run down by ESPIGA's Q-J when two more jacks showed on the flop.
Through this, imgrinding's big lead had been whittled away, as he failed to eliminate a couple of other players and doubled them up in the process. imgrinding went all the way down to fifth of five before rivering a club flush while all-in against jrbick to stay alive, then made a second flush a few hands later to end jrbick's night. The pace remained fast with another knockout only three minutes later, this time when 'lackingaces' tried a re-raise steal with A-2, but 'im_the_dirt' made the call with A-J, the A-J standing up when the board offered 3-T-3-3-7.
Blinds were up to $50,000/$100,000 as three-way action commenced, with ESPIGA the imperiled stack. ESPIGA's run ended when his A-7 couldn't stay ahead of imgrinding's Q-J; the chips went in before the flop, which brought imgrinding's needed queen. The knockout gave imgrinding a renewed big lead entering heads-up play. im_the_dirt doubled through early behind a top-pair holding to take a narrow lead, as both players stayed aggressive, but imgrinding turned yet another key flush to take a commanding lead. im_the_dirt doubled through once, but the end came in a fashion fitting the pace --- the chips again went all-in before the flop, with im_the_dirt showing pocket twos, imgrinding pocket threes. The flop came 9s-7s-2c to put im_the_dirt ahead with a set, but the re-suck card arrived on the turn with a spade three. The card put three spades on the board and gave im_the_dirt nine additional back door outs since one of his deuces was a spade, but a queen of diamonds on the river left the flush unfilled, and sealed imgrinding's win.
Full Tilt $400,000 Guaranteed - Final standings:
1st ($90,734.37): imgrinding
2nd ($55,691.96): im_the_dirt
3rd ($36,452.02): ESPIGA
4th ($29,082.48): lackingaces
5th ($22,009.70): jrbick
6th ($15,827.20): superaids
7th ($11,623.10): vinson135
8th ($9,100.64): jrbrown2bsu
9th ($6,924.40): Kush789
Mansion Poker $100,000 Guarantee
Mansion Poker's nightly $100,000 Guaranteed promotion saw 517 players on hand for the latest Sunday Eve edition, producing a huge overlay of more than $48,000. 54 players cashed, with first place worth $24,000. 'lock8' amassed a nice lead as the final table seated itself and quickly padded his margin with a k.o. of short-stacked 'idiotno573.' Another endangered stack fell moments later, the Q-6 of 'kalla' finding no help against 'chino325's K-7, which stood up unimproved. And only two hands later, 'TOPSALOP' found pocket fours unlucky against lock8's A-Q, with an all-high board giving lock8 a queens-over-aces full house. The knockout pushed lock8 over $540,000 in chips, with chino325 at that time the only other player over $200,000, though 'MAYHEM45' soon joined that club after taking down a sizeable pot.
With blinds already at $6,000/$12,000, continuing action was guaranteed. 'staggo' quickly doubled through 'Blackpuma' to stay ahead of the blinds, and 'ashrev' did the same against lock8 moments later. lock8, though, returned to his lucky ways with overcards when he caught a turn ten (holding J-T suited), to knock out Blackpuma and his pocket sevens, then made pocket sevens work for himself against ashrev's all-in A-T, catching a seven on the river for a set after ashrev hooked his own ten on the flop.
Following a tough beat at the hands of staggo, when a dominated staggo flopped a wheel straight, MAYHEM45 bowed out in fourth when his push with A-Q ran square into staggo's pocket aces. But were aces always good? No chance at all --- staggo found them again moments later, received action when lock8 was dealt pocket eights, but by the turn the board read 8-4-4-8, giving the on-a-rush lock8 unbeatable quads and yet another knockout. lock8 had amassed about 70% of the chips as heads-up play against chino325 commenced. lock8 kept the heat on, and took down the win after completing the blinds, holding J-9, as chino325 elected to see the flop with K-8. The flop came K-T-Q, giving chino325 top pair, seemingly strong but all but dead to lock8's flopped straight. The chips went in, upon which chino325 discovered the unfortunate truth, and a meaningless seven and three completed the board. lock8's flopped straight completed his final-table rush to the win.
Mansion Poker $100,000 Guaranteed - Final standings:
1st ($24,000): lock8
2nd ($15,000): chino325
3rd ($10,800): staggo
4th ($7,900): MAYHEM45
5th ($6,000): ashrev
6th ($4,600): Blackpuma
7th ($3,400): TOPSALOP
8th ($2,400): kalla
9th ($1,600): idiotno573
Party Poker $200,000 Guaranteed
Over at Party Poker, 1,103 players combined to build a prize pool of $220,600. The cash ran 150 places deep, with first place figuring out to be $46,326. Sweden's 'BadBeat1940' built a commanding lead on the way to the final table, arriving with just under $1.4 million in chips, more than $500,000 ahead of 'congo152,' leading the chase. 'XX_GALTEN_XX' continued his amazing run in this event, making the final table here for the fourth straight week, dating from Christmas Eve.
'Prinsen14' notched the first knockout at the final table, sending 'ZlatiPrst' home in tenth after ZlatiPrst tried a re-raise push with K-T; Prinsen14 made the call with A-T and neither player improved, Prinsen14's ace kicker playing. A short-stacked 'WayBetterHand' fell next, his pocket sevens falling to the K-J of 'jarza2001' when a jack arrived on the river. Eighth place went to 'PyroWalter' following a bad one-two; moments after he lost most of his chips when 'indicasteve' connected on an open-ended straight draw, PyroWalter made a stand with K-Q and found a caller in BadBeat1940, who held A-4, and the board missed both players.
With the blinds up to $20,000/$40,000, XX_GALTEN_XX's hopes of taking this one down ended when he pushed his last $140,000 in with a modest Q-T, but 'congo152,' in the seat behind with A-Q, made the call, claiming the knockout when the turn and river delivered both the queen and ace. Then, BadBeat1940 lived up to his moniker, catching runner-runner fives to send jarza2001 to the rail in fifth. BeadBeat1940 started the hand with Q-5 and had flopped top pair, but was well behind jarza2001's flopped set of threes until the turn-and-river combo.
Blinds were up to $30,000/$60,000 when BadBeat1940 came from behind again to win a key hand, filling a runner-runner flush on the river to eliminate 'DoctrHistory' and his trip fives in fifth, and the bad beats continued to narrow the table --- moments later congo152 found a four-spade board to make his K-Q a winner against Prinsen14's A-Q, with all $1.4 million chips in the pot before the flop. And in just another two hands, indicasteve departed in third when he put BadBeat1940 on a bluff; BadBeat bet enough to put indicasteve all-in following a 5-Q-6 flop, and indicasteve, with A-K, made the post-flop call. BadBeat1940, however, held Q-8 for top pair, and the queens held.
Heads-up play began with BadBeat1940 holding about a 5:3 margin on congo152. Both had the chips to play for a while, but both wanted to keep mixing it up. The last hand saw the chips in the middle before the flop in a classic race, BadBeat1940's pocket sevens against congo152's K-9. This race was over quick; the flop came 3-7-3, all but sealing congo152's runner-up fate. A third three appeared on the turn and a meaningless river ten closed the action, with BadBeat1940's flopped full house, sevens over threes, easily good for the $46,000 victory.
Party Poker $200,000 Guaranteed - Final standings:
1st ($46,326): BadBeat1940
2nd ($26,472): congo152
3rd ($15,993.50): indicasteve
4th ($12,684.50): Prinsen14
5th ($10,478.50): DoctrHistory
6th ($8,272.50): jarza2001
7th ($6,287.10): XX_GALTEN_XX
8th ($4,191.40): PyroWalter
9th ($3,198.70): WayBetterHand
10th ($2,206): ZlatiPrst