Poker Book Review - Hold'em Wisdom for All Players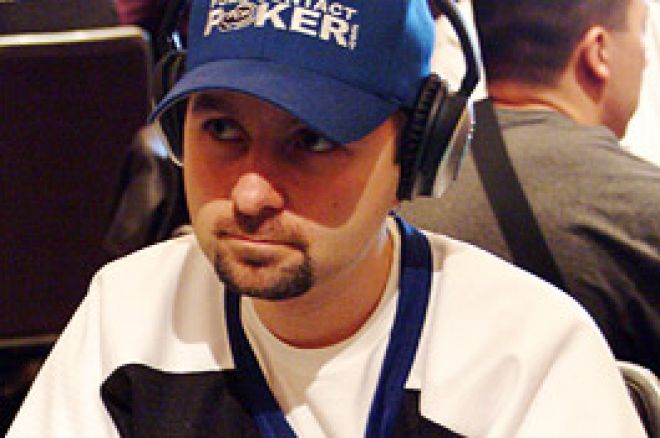 'I'm assuming that many of you reading this book would consider yourself a beginning or novice poker player.'
It is a bit unfortunate that Daniel Negreanu chose this to be the first line of the 10th chapter of his new book; this would seem to be information that goes in the introduction. Then again, any good poker player who checked out the table of contents would have figured out that Hold'em Wisdom for All Players is a book for beginners. That being said, it really is a uniquely written book for novice players. Daniel does not bother, yet again, with a list of opening hands and all of the other basic Hold'em information that clogs the first several chapters of many other introductory books. He repeatedly points out that "with all of the information out there today, there is no excuse for lacking fundamental poker knowledge." Daniel's intent with this work is clearly to open up the novice player to many of the intricacies of the game without overwhelming them with endless hand histories and war stories.
The book is divided into fifty chapters of about three pages each and while covering any topic is so few words is difficult, if not impossible, I believe the average beginning player will gain a lot from reading what Daniel has to offer. Certainly there are high points and low in the material offered. On the high side, just the insight into fifty different aspects of Hold'em should both warn the novice player that there is more to Hold'em than they might have thought; while at the same time giving them insight into some of the aspects of poker they can immediately begin to incorporate into their developing game.
"Playing with a Short Stack", "Playing Fast, Playing Slow", "Calling with the Worst Hand" are all concepts that might not have occurred to the beginning player but are explained clearly and concisely by Daniel in separate chapters. On the other hand, this is advertised as a "fun primer and reference guide." It is fun and it is primary but if you are going to be a reference guide then we might expect some direction on where to go or what to read next. Daniel was obviously limited by not being able to recommend books from other publishers than his own (Cardoza). I felt it would have been helpful if at the end of each chapter, there had been a resource or two for 'more information' on that particular topic.
Daniel does keep the material light enough to be understood and tosses in some interesting hands for examples and entertaining and informative chapters, like: "Heads Up with Jerry Buss" and "Setting Up a Home Poker Tournament". The chapter on "Where to Sit at the Poker Table?" should thoroughly confuse the novice player and it should - Hold'em with all of its intricacies is not an easy game. There are concepts in Hold'em there bear out the old saying: "a lifetime to master" and pointing out that which seat you take might be one of them should, I hope, impress on the beginning player that there is always much more to learn.
Perhaps the best single chapter is: "Home Run Hitters and Small Ball Players" but it comes with the following caution: "Small ball is an extremely advanced strategy and should only be used by players with a good amount of experience." Yet in just a few pages, Daniel was able to convey the essence of the two opposing strategies. This leads to the obvious question of whether Mr. Negreanu has an 'advanced players' poker book in the works. From his chapter in Super System II (Triple Draw Lowball) it is clear that Daniel can write at a variety of levels for a wide range of players. One would hope that after this interesting book of '50 Tips', he might next explore some more advanced aspects of poker in a great deal more depth.
Hold'Em Wisdom for All Players: 50 Powerful Tips to Make You a Winning Player. Daniel Negreanu. Cardoza Publishing. 2007. 166 pages. $14.95 U.S.