Emergence of Sky TV Highlights Differences in U.K., U.S. Poker Attitudes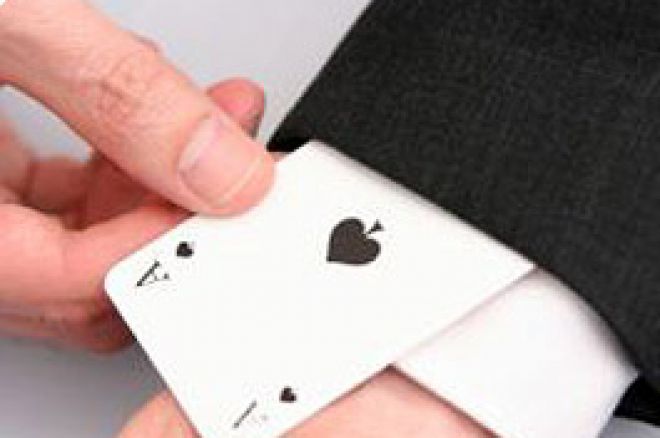 While U.S. players are concerned with holding on to as much of the existing online poker structure as they can, U.K. poker aficionados are enjoying changes and technological advancements that continue to expand the meaning of what playing poker from home can actually include.
Sky TV, of course, has been a recognized poker name for some time. Available via satellite and digital cable systems (on Channel 846) for UK subscribers, the poker-themed channel has now introduced an interactive, for-broadcast tournament, called "The Open," complete with commentary from live hosts at the selected TV table, kicking off each night at 9pm GMT.
The show is hosted by presenters such as Sean Boyce and Helen Chamberlain, and includes expert commentary from notable UK players, including Carlo Citrone, Tony Kendall, Kara Scott, Trevor Harris, Ed Giddens and Norman Pace. The show and other forms of televised play emanate from the offerings at Sky's own live, online, no-download poker site, with the commentary and other touches added to the package through work at Sky's Feltham studio.
The twist is that players can participate through their satellite-TV hookups, as well as via the Web. The process, not unrelated to the way some U.S. customers have used Dish TV as a tool for web access, continues to blur the lines between what was once a totally passive device --- the "telly" --- and more interactive tools such as computers and the Internet.
The actual televising of the TV table's play includes a five-minute lag, intended to prevent players from gaining information about hands currently in process. Online players may recognize that Sky had previously televised play from selected Microgaming-based tables, but the advancement here is to allow people to play through their TV hookups as well, akin to the thought change that occurred when televised shopping channels first arrived on the airwaves.
A passing novelty or the next big thing? It's way too soon to tell. Currently, the nightly events are drawing several hundred players, but the site itself is still looking to attract critical mass and generate higher-stakes play. However, it's just one example of how the poker world continues to evolve and grow, even if here in the States, we're not always aware of the process.