Online Poker Weekend: 'Zeddor' Takes Stars Sunday Million (and a Half)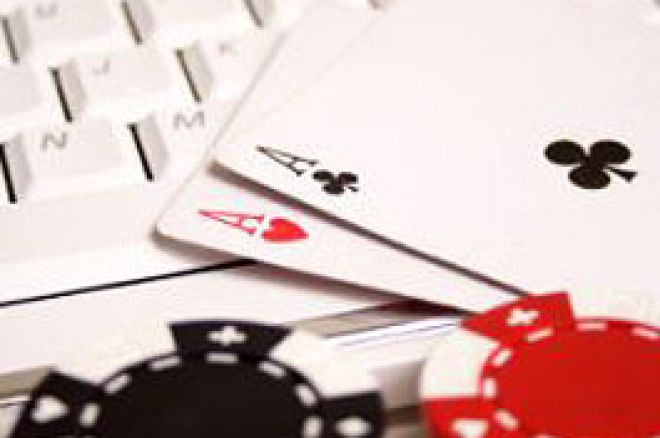 Happy birthday, Sunday Million! Poker Stars celebrated the first anniversary of the Internet's largest weekly tournament in style, adding an extra $500,000 to this event's standard guarantee. The players responded in kind, as 10,508 poker enthusiasts vied for the chance to be the winner of the anniversary event. This marks the first time ever that over 10,000 entrants have shown up for any larger buy-in, online tournament.
Poker Stars Sunday Million
If you think that all those entries also added up to a new record prize pool for the Sunday Million, you'd be right. The pool swelled to $2,101,600, easily eclipsing the previous Sunday Million of $1,526,000 set some two months ago. (The overall online record is $6.275 million, set in the Main Event (#18) of Stars' WCOOP gala last September.) The cash in this ran a staggering 1,314 places deep, with $271,106.40 on the line for first, and everyone at the final table guaranteed at least a five-digit payday. The huge turnout was reflected in the chip counts present at the final table, with 'gambforlife' the leader as the final table formed, with over $21 million in chips.
'nickym998 won two large pots early to move into the lead, the second one bringing the elimination of 'pbdrunks.' pbdrunks started with the strong
, but nickym998 held
and connected, as the board delivered
. Next out was 'wsu79,' down to fumes and forced to play any two, in this case
. 'xxallthenutz' was in the hand with
, and stayed ahead when the board showed
. Seventh place was soon decided as well, going to 'EZCash1' when his
fell to 'francky2011's
, the
board changing nothing.
An ugly beat sent xxallthenutz to the rail in sixth. He started with
, 'Zeddor' with
, but the
flop hit Zeddor hard, and the turn and river of
brought no relief. At this point the five surviving players entered deal discussions, which gave leader nickym998 a generous share of the remaining prize money but guaranteed each of the players at least a $100,000 payday.
Following the chop, francky2011 was bounced with haste, first losing with A-J against Zeddor's pocket kings, then sent to the rail when his last chips went to the middle backing
. nickym998 called with
, and won when the board delivered
. 'Othimua' made it to fourth, finally succumbing when his post-flop bluff with
ran into Zeddor, who started with a modest
but was already sitting on trips. At hand's end the board read
. A few hands later, Zeddor picked off gambforlife, who let Zeddor sneak home a flush and was shown the door for his efforts. On that hand, gambforlife held
to Zeddor's
, but the majority of the chips went in after the
board was complete.
Zeddor completed the comeback win just three hands later, again seeing a flop with modest holdings and pulling down the pot. On the final hand, nickym998 started with
, while Zeddor held
. The
flop hit Zeddor hard, but he just called nickym998's probe bet. After a
turn, nickym998 made another small bet, and Zeddor re-raised enough to set nickym998 all-in, another $7 million in chips. nickym998 made the call, but discovered he was dead to nine outs, none of which arrived when the river offered the
. Zeddor's two pairs were good, making him the official Sunday Million First Anniversary winner.
Final standings:
* 1st ($131,972): Zeddor
* 2nd ($160,950): nickym998
* 3rd ($119,209): gambforlife
* 4th ($103,142): Othimua
* 5th ($102,177): francky2011
6th ($36,778): xxallthenutz
7th ($25,219.20): EZCash1
8th ($17,863.60): wsu79
9th ($12,189.28): pbdrunks
* five-way deal for remaining prize money; $30,000 to eventual winner.
Full Tilt $400,000 Guarantee
Full Tilt's largest weekly tournament drew 2,118 entrants and generated a $423,600 prize pool, easily covering its guarantee. 306 players made the money and first prize figured out as $77,942.40... well worth the chase. 'DOOLfan' won a huge pot at the final table to move to $1.32 million in chips as the final table assembled, with a clustered pack lying in wait, then picked up the first knockout when his
triumphed over the
of 'AceLove007,' with the board bringing
.
Out next was 'swd805,' a short stack whose last stand with
failed to connect against the
of 'parisla,' with the
offerings completing parisla's full house. The other endangered stack, 'TrueR0und3r,' departed in life fashion two hands later; TrueR0und3r held
to parisla's
, but missed when the board showed
.
After taking a big hit, 'ep1' made a last stand with
but didn't have enough chips to ward off DOOLfan, who called from the big blind with
. DOOLfan flopped a straight when the flop arrived
, then dodged ep1's gutshot redraw as the board completed with
and
. DOOLfan continued his push by picking off 'baitor' to build on his cheap lead; on that hand, DOOLfan had
, baitor
, and the board came
.
DOOLfan made it four in a row when 'FRUCKoff' pushed in front of him with
, and DOOLfan made the call with
. The board brought
, and three players were left. Three hands later it was all over, in a three-way showdown that pitted parisla (down on chips and on a steal) with
, DOOLfan with
, and 'chuckb' with
. The board of
gave DOOLfan a straight and the completion to a runaway victory.
Final standings:
1st ($77,942.40): DOOLfan
2nd ($47,866.80):chuckb
3rd ($31,346.60): parisla
4th ($24,992.40): FRUCKoff
5th ($19,062): baitor
6th ($13,639.92): ep1
7th ($9,954.60): TrueR0und3r
8th ($7,836.60): swd805
9th ($5,930.40): AceLove007
Party Poker $300,000 Guaranteed
Party Poker had a slight dip in attendance from the previous week, which meant a little bit of a bonus for the players that were on hand, in the form of an overlay. 1,342 players joined the fun, 150 cashed, and a first-place prize of $63,000 topped the board. 'cskcsk' amassed over $1.75 million in chips to assume a healthy lead as the final table came together, and built on that in early play.
First to depart was 'ErnieEls2,' who lost a race with
against the
of 'klausimausi1' when the board arrived
. 'killer_Mortensen' exited next, his
no good against the
of 'Raul_Oliv,' the board bringing
. The field narrowed again when cskcsk sent 'Valentina199' packing,
staying ahead of
when the board delivered
, and cskcsk made it two in a row by catching a ten on the turn to bounce 'Brownbeard' in seventh spot. On that hand, cskcsk started with
, Brownbeard
, and they watched as
was displayed.
Sixth place went to 'magicmerson,' who was crippled in a lost race hands earlier and was then forced all-in with
. That ran up against klausimausi1's
and went nowhere, the board bringing
. 'evaworcim' made it to fifth before succumbing, pushing with
only to find cskcsk waiting behind with
; the board showed
, leaving matters unchanged. Then klausimausi1 and 'tilted4ever' fought a huge race, with tilted4ever's
winning over klausimausi1's
when the board showed
, completing the rivered flush. Klausi started with slightly fewer chips, so the field stood at three.
Raul_Oliv, the shortest remaining stack, soon flopped a flush against cskcsk to make it a three-way race, and the three worked out a chip-chop deal soon after, leaving a bit to play for. The three played on for $4,500 (minus a penny), with the end coming in back-to-back hands. First tilted4ever trapped Raul_Oliv on a hand where both flopped top pair, when the money went in. Raul_Oliv held
to tilted4ever's
, and the board brought
. Then, cskcsk caught top pair on the turn but slow-played it, allowing tilted4ever to make trips on the river to seal the win. On the last hand, cskcsk held
to tilted4ever's
, and the completed board showed
.
Final standings:
** 1st ($44,069.39): tilted4ever
** 2nd ($35,771.39): cskcsk
** 3rd ($40,909.22): Raul_Oliv
4th ($17,250): klausimausi1
5th ($14,250): evaorcim
6th ($11,250): magicmerson
7th ($8,550): Brownbeard
8th ($5,700): Valentina199
9th ($4,350): killer_Mortensen
10th ($3,000): ErnieEls2
** — three-way deal for remaining prize money; $4,999.99 to eventual winner
Ultimate Bet $200,000 Guaranteed
Ultimate Bet's weekly $200K found only 879 players on hand, meaning another attractive overlay (of about $24,000) was in place for those who played. Prize money went to the top 90 finishers, with first a neat $45,000. Leading the way to the final table was minbec, with just under $600,000 in chips, but tight standings promised plenty of action.
Three quick knockouts marked early final-table play. First, 'z32fanatic' departed when his
start was dominated by 'Trent55's
; the board of
left Trent55 ahead. 'x2then' then found
unlucky, reeled in by Trent55's
when the board showed
. 'dmmikkel' followed soon after ousted when his
couldn't stay ahead of 'taknapotin's
, the board pairing the jack as it arrived
.
Veteran online player 'brsavage' caught one lucky break against Trent55 but couldn't make it two, and departed when his push with
was called by Trent55, with
. A board of
meant brsavage was on the rail. One hand later, early leader minbec ended a dry final-table run on a bad note, picking the wrong moment to find
; taknapotin had him outchipped and was waiting with
-
, finishing way ahead in the hand as the board provided
. And 'D_M16' went to the rail in fifth, his
dominated by Trent55's
and the
board bringing no help.
Another player who backed up the board but made no headway in chips was 'Big Jew,' whose last stand with
proved unlucky against taknapotin's
; the board brought
and the field was down to three. 'Broden4' then doubled through Trent55 to move into serious contention, and then Trent55 was bounced himself. On that hand, Trent55 held
and pushed after the
flop, but taknapotin held a monster,
, and held on as the turn and river of
and
sent Trent55 to the rail.
The end came moment later, when both players found hands to love. Broden4 found
, but taknapotin held
. The chips went in pre-flop, and a
board kept taknapotin ahead and sealed the victory.
Final standings:
1st ($45,000): taknapotin
2nd ($27,000): Broden4
3rd ($18,500): Trent55
4th ($13,000): Big Jew
5th ($11,000): D_M16
6th ($9,000): minbec
7th ($7,000): brsavage
8th ($5,000): dmmikkel
9th ($3,500): x2then
10th: ($2,000): z32fanatic