WSOP Academy Announces Ladies Poker Camp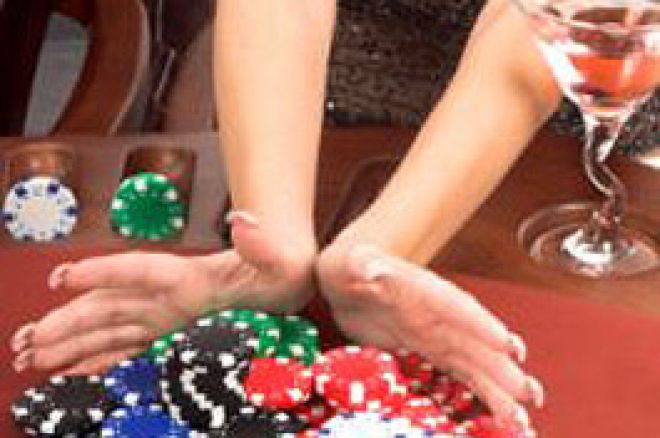 Instead of sending the kids off to camp again this summer, maybe it should be your turn. No, you won't learn to pitch a tent or start a fire by rubbing two sticks together. At the World Series of Poker Camp, you will, however, learn to ramp up your poker game, just in time for the 2007 World Series of Poker. And while you won't earn a merit badge, you may be one of the ten lucky participants to walk away with a seat into the 2007 WSOP Ladies No-Limit Hold'em Event.
The World Series of Poker Academy is hosting its first ever ladies-only poker camp on June 8th and 9th at Caesars Palace in Las Vegas. The two-day comprehensive program will be offering a unique curriculum specifically designed for women. WSOP bracelet winner Annie Duke will be leading the program along with former FBI agent and poker tell specialist, Joe Navarro. Navarro's regular seminars normally get rave reviews, but he's worked up some special material focusing on female-specific non-verbal behavior for the event.
Along with the program's female tailored material, participants will also receive the WSOP Academy's expert No-Limit Hold'em curriculum featuring in-depth seminars, live hand demonstrations, interactive workshops and customized handbooks. You'll get the full treatment, including hand selection, positional play, pot odds, and the importance of aggression and switching gears.
The two day program will conclude with a No-Limit Hold'em tournament, where the top ten finishers will win a seat into the 2007 WSOP Ladies event. Last year's WSOP Ladies event drew a record field of 1128 women and a $1.128 million prize pool. This year's ladies event has the potential to top that. Who needs a merit badge, when you have a shot at a bracelet?
Check out wsopacademy.com for more information on the WSOP Academy's Ladies Poker camp or call 1-800-989-WSOP.