A Tough Choice? Not Really, Says David Mitchell-Lolis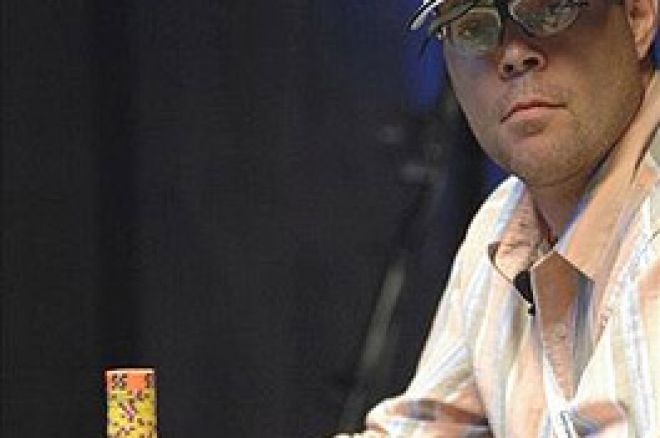 For most of us, playing in the World Series of Poker means you have achieved a respectable level of play enabling you to enter the realm of 'real poker players'. We all dream of winning a coveted gold bracelet, maybe more so than the hundreds of thousands of dollars that comes with beating out the best of the best. The quest of winning a piece of this jewelry usually means you have to dodge the suck outs and bad beats that litter today's events, needless to say, luck is a factor. Many players' pick a couple events, scrounge up the buy-ins and play with the high hopes that they didn't just blow their entire bankroll on a pipe dream. Few of us can play multiple events. But for the elite few that have the bankroll; be it personally funded or sponsored, playing every event can be a double edged sword: an enormous opportunity to play huge fields, with lucrative prize pools while simultaneously taking a major toll on the quality of life away from the felt. Some would call the opportunity a burden.
But it's far from a burden if you're winning.
David Mitchell-Lolis. This name probably doesn't mean much to most of the poker world. He's not a bracelet winner, hasn't gotten any television time and does not have a following. David is a poker player who has been involved in the game on many levels since 1988. He's one of the 'old-schoolers', even at the tender age of 38. You've probably seen him, maybe even played with him, but if you were at the WSOP '07 on any given day, you were in the same massive room with him. This year, for the first time ever, David devoted over a month of his life to chasing the dream we all dream, winning a bracelet.
Mitchell-Lolis had a solid WSOP leading up to the main event, he finished 4th in event # 12 ($1500 NLHE Buy-In, 6-handed) and collected a healthy $123,689. He went on to finish 13th in event #35 ($1500 NLHE) cashing for $27,043. Along with 2 other WSOP cashes summing up to another $9,255, David took his game to the Venetian and played in the CEO Poker Tour where he placed 3rd, collecting a not-so-shabby $14,424. As the main event approached, David was running good and playing the best game of his life. As far as preparation for the biggest poker event in the world goes, Mitchell-Lolis certainly had all of his ducks in a row.
David Mitchell-Lolis did in fact enter the 2007 World Series of Poker main event and what happened during this event is what this story is all about. As was expected, David made leaps and bounds on Day 1. At one point in time during his day one, Mitchell-Lolis had the biggest stack in the room. He was reading opponents well, making well timed aggressive moves, playing his A-game. David was in the zone and nothing was going to take him out of it. He cruised through Day 1 with a healthy stack of 81,300 and appetite to go into Day 2.
If you were going into Day 2 of the WSOP Main Event with a major chip stack, what would keep you from playing? Wild horses? Impossible. Kid breaks his leg? He'll live. Wife goes into labor? Well, you might be gone long enough to get blinded off a few rounds, but you're coming back. House is on fire? It's already on fire, call 911. What could possibly keep you from taking a stab at winning $8 million and the most prestigious prize in poker? Can't think of anything, can you?
What if you received a call the evening before you were to report to the Rio for Day 2 about your mother in Canada? You need to come home. She is dying. No exaggeration. Her organs are shutting down and the doctors are not optimistic. David was on the first flight out.
When Day 2 arrived, the Rio was bustling with bracelet hopefuls. 12-noon kicked off with nearly every seat filled except table 188 seat 5. A lonely $81,300 in chips sat unattended, defenseless and reminiscent of a nest full of abandoned baby chicks in a room full of jackals. Before the dinner break, David's stack had been blinded off completely and an unceremonious "seat open!" was announced and the seat quickly refilled.
When our aces get cracked or our flopped top set gets rivered by a gutshot, people say "that's poker". Tell any poker player a bad beat story and the stock response you'll get is "that's poker". Any run of bad luck is typically chalked up to "that's poker". But, this is not poker – it is life. A tough beat? Probably, but Mitchell-Lolis does not regret his decision one bit.
On the bright side of things, while David's chances of winning the World Series of Poker Main Event died, his mother survived. She was, in every sense of the word, down to the felt. But in the end, she prevailed. A chip, a chair, a doting son and a favorable board brought her back into the game.
There are many unnamed poker players out there with great stories that never get told, this story is for all of you.
Pic courtesy Image Masters