Poker News Bytes, April 24, 2007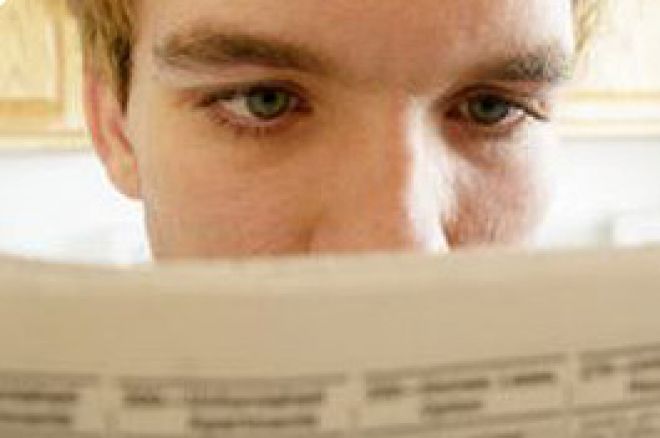 Recent poker events have seen British bookmaking concern Ladbrokes give up in its attempts to purchase beleaguered 888 Holdings, the possibility of an online dealer-training school coined 'Johnny Chan University,' and another private poker club forcibly visited by authorities, this time on Long Island.
888 Not Lucky For Ladbrokes
The long-rumored deal between Ladbrokes and 888 Holdings, parent company of Pacific Poker, had been on-again/off-again for some time. Mostly off again in recent weeks, with uncertainties in the online-gambling regulatory environment and legal technicalities concerning Laddies' publicly-held position among the torpedoes that finally deep-sixed this deal. 888 executive John Anderson had also recently been summoned to an interview with French authorities as part of that country's push against online-gaming concerns. Ultimately, the package seems to have represented too much risk for Ladbrokes. 888 stock dipped nearly six percent in the hours following the announcement.
Go To School With the Master
A Buffalo newspaper reports that 'Johnny Chan University' is the name given to a proposed Internet school for poker dealers that will be licensed by Chan and run by the Buffalo-based Casino Career Training Center. While other online dealer-training schools and courses already exist, the focus of this new effort is to be the burgeoning Asia gaming market. "I want to train all of Asia — the Philippines, Vietnam, Taiwan," said Steven DePutter, head of the Buffalo casino school, in addition to U.S. and other international efforts. Chan Poker, the licensing arm for the 10-time WSOP bracelet winner, aims to leverage Chan's name recognition if the idea passes regulatory muster. As for Chan himself, he's reported as being prepared to invest one hour a month on the business, roughly the time needed to give promotional material a quick once-over and sign the needed deals.
Yet More Poker Raids
Another raid at a poker club, this time in Nassau County in Long Island, not far New York City, again illustrates that a home game grown too large for its environs is bound to attract attention. Police raided a gambling operation in Baldwin that included six poker tables and a couple of video gambling machines. The raid at Gemma's Soccer, Inc., found about 15 people playing poker in a back room, though the only known arrest was that of the business's owner, 39-year-old Michael Durso, detained at his home in nearby Glen Head.