Poker Book Review: NL Hold'em Theory and Practice by Sklansky and Miller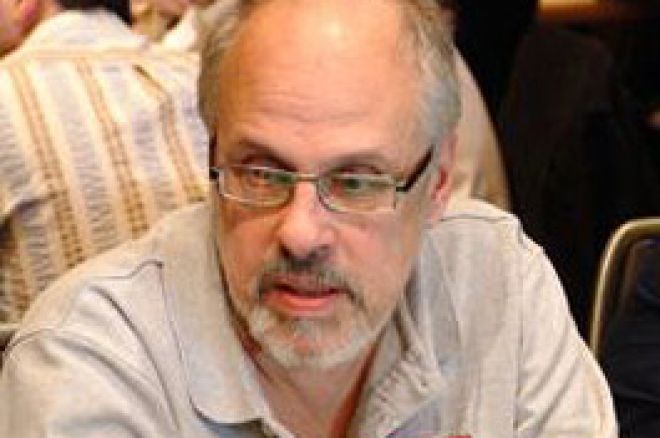 No Limit Hold'em Theory and Practice is David Sklansky's 10th poker book. This time around he is joined by co-author Ed Miller, who last wrote with Sklansky and Mason Malmuth back in 2004 when they published Small Stakes Hold'em. But no matter who David Sklansky writes with or what particular focus each book takes there are several statements we can make about each of his books, including this latest one:
-A Sklansky book will be loaded with math and abstract concepts;
-A Sklansky book is not for beginners;
-You will need to read the book more than once or twice;
-If you read books to improve your game, you need to read this one.
Sklansky is a tough read but this is a very good book that actually takes you beyond his classic Hold'em Poker for Advanced Players. Notice from the title that this is a No Limit Hold'em book;
Sklansky's first book solely devoted to the No Limit form of the game. Perhaps more interesting still is that a great portion of the book is geared to ring or cash game play and not tournaments. I simply have to suggest if you are going to read Sklansky that you might want to read more than one of his books. For tournaments there is Tournament Poker for Advanced Players. What makes this book unique are three elements:
1) There is a lot of information about ring games. With tournaments being all the rage most books give cash game play the short end of the stick; not this one.
2) The authors admit that there are times when you can and should use math to make your decisions but there are also times when math alone will not get you to the winning solution.
3) They introduce the concept of "Multiple Level Thinking" which although not new, is certainly explained and applied here better than I have seen it anywhere else.
Sklansky does not change his well known theories of poker, which he has expounded upon in earlier books. He does, however, tailor those concepts to the No-Limit game in ways that truly present the game in a unique light. Take, for instance, this concept of Multiple Level Thinking. Most good players know that bluffing a calling station is not a positive EV move. This would be an example of first level thinking: the calling station calls the 2X and 3X and even the all-in bet, so don't bluff. But during the course of the evening you notice that this is not just a 'call every bet' player but rather a player who recognizes your play and distinguishes it from the maniac on your right. So you know if the maniac is in the hand the player is more likely to call but if you are the lone raiser, he will lay it down. So, you have moved him to a second level thinker and now can use higher level play to take his chips.
The idea of "Levels of Thinking" as presented here is complex but it comes down to a simply maxim: If your opponents are engaged in first level play, showing off a fancy move at level three or four will make no difference; they won't get it. However, players at the same table will exhibit difference levels of play and you must adjust your play back at them based on a constantly changing assessment of their level of ability.
No Limit Hold'em: Theory and Practice is not an easy read; it's got some charts, it's got some formulas; but it's also got a lot of good information to will make you more money playing No Limit Hold'em.