Poker Room Review: Circus Circus, Las Vegas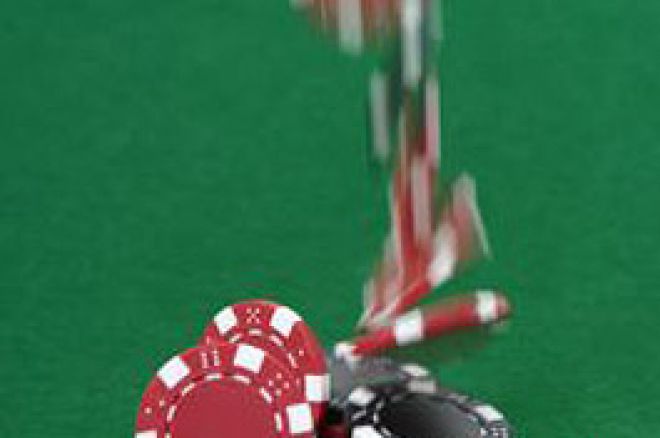 Located on the north end of the Las Vegas Strip, Circus Circus sits in the middle of the Strip's 'Blow it Up and Build Something Bigger' section. However, there are no plans to demolish Circus Circus or to change its name. There will, however be big changes to the property over the next two to four years.*
The interesting development is that with the loss of the Stardust, the New Frontier and several other properties that cater to the 'middle class' tourist; Circus Circus has actually experienced a rise in guest bookings. And while everyone knows the big remodeling is coming, the property isn't waiting around for new carpet and table felts to appeal to the poker playing public.
The room at Circus Circus is right inside the front door of the casino. This is a low-limit room with eight tables, mostly $3/$6 limit and $1/$2 no-limit Hold'em. But they run a lot of specials at Circus Circus, starting with their unique tournament schedule. Monday through Saturday at 11:30am there is a limit/no-limit $43 buy-in tournament. You start with 1,000 chips, levels are 15 minutes, and for the first four levels this is a limit tournament. After the first (and only) break the blinds are 200/400 and the tournament plays out as a no-limit event. Circus Circus also runs single-table tournaments (six to ten players each) at 2pm, 5pm, 7pm and 9pm. Two places pay and these tend to go off as scheduled nearly every day.
Finally, on the tournament side, Circus Circus holds a weekly freeroll every Sunday at noon. You need 15 hours of play during the week to qualify and they will give you bonus time (+50%) for all time played between 3am-7am and 3pm-7pm. They pay ten places in the freeroll, starting with $599 for first place. It's an easy freeroll to qualify for and is often played with less than two tables.
One more early-morning incentive in the Circus Circus poker room: From 7am-11am there is a High Hand Cash Give Away. The highest hand in those four hours wins $200; second high gets $100 and the third highest $50. The big 'Cracked Aces' wheel is currently not in use but it still hangs there on the wall, so you can expect more promotions from the folks in the Circus Circus poker room.
2880 Las Vegas Blvd S.
Las Vegas, NV 89109
*MGM announced it is purchasing two Strip properties worth a combined $575 million that will give the company more than 100 contiguous acres for development stretching north from Circus Circus Drive to Sahara Avenue. As part of the plans, MGM Mirage said it will refurbish the aging Circus Circus Hotel and Casino.
MGM Mirage acquired Circus Circus and its 68-acre site in 2005 as part of a $7.9 billion buyout of the Mandalay Resort Group. Circus Circus includes the hotel/casino, a low-rise motel, the Adventure Dome theme park and an RV park.
The newly acquired land parcels average about $17 million per acre and connect to Circus Circus property. MGM Mirage expects to eliminate the RV park and the low-rise motel, allowing 44 acres to be combined with the newly purchased 34 acres. The development will include a hotel/casino, boutique hotels, high-rise residences and a retail, dining and entertainment district. The project will include at least one new poker room... and perhaps two.
The enhanced Circus Circus would play an important role in the new development. The 3,700-room casino, which generates about $80 million annually in cash flow, would receive a complete makeover.
Circus Circus
2880 Las Vegas Blvd S.
Las Vegas, NV 89109
General phone: 702-734-0410