WSOP Stories: $50,000 H.O.R.S.E. Event to Kick Off; Who's Worth Watching?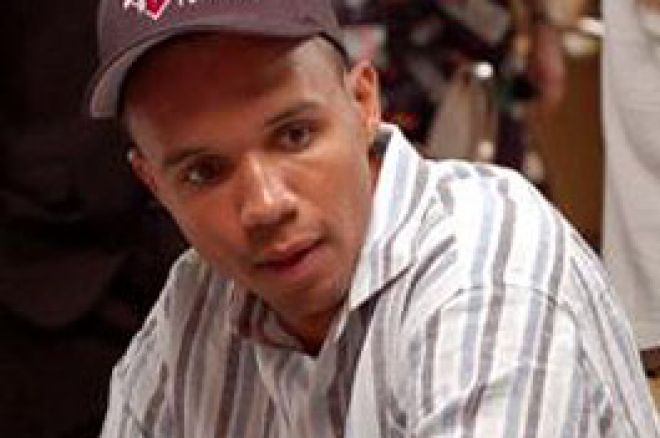 With the return of the prestigious $50,000 H.O.R.S.E. event on Sunday, there's a buzz in the poker world. The event brings out the cream of the crop and many argue that it should replace the Main Event as the preeminent championship event of poker.
Last year's battle featured a record-setting, seven-hour heads-up battle between Andy Bloch and Chip Reese before Reese emerged as the victor. It also showcased a number of players from the legendary 'Big Game' who finished deep in the field.
The Big Game, played in Bobby's Room at the Bellagio, is literally the biggest cash game in the world. Featuring a lineup of mixed games at limits of (typically) $4,000/8,000, it attracts some of the best players in the world along with those who feel they have something to prove. Chip Reese (first), Phil Ivey (third), Doyle Brunson (eighth), Patrik Antonius (ninth), Barry Greenstein (12th), and Ming Ly (20th) are all regulars in the game who finished in the top 20 last year. Ralph Perry (15th) has also been known to play in the game occasionally.
Greenstein, one of poker's most successful side game players, explained to me last year why the Big Game had such a dominating presence on the event. He noted, "The biggest advantage that we have is that we play all these games in a regular rotation. The public only knows the good no-limit tournament players, but they were weak fundamentally in these limit games. It turned out exactly the way we would have expected. Our game can take on the rest of the world and we're going to make it to the final table, is what it comes down to."
What makes the Big Game players' H.O.R.S.E. participation this year even more intriguing is the reputed string of prop bets that they have agreed upon beforehand. These poker elite are known as fearless risk-takers with a gambling streak; they will bet on anything from high-stakes golf to high-carding to flipping coins for millions of dollars. This year, however, there have been rumors circulating that winning a bracelet will earn these players more in prop bets than the first-prize money for most of the events!
Look for players like Brunson, Reese, Ivey, Antonius, Greenstein, and Ly to make another strong showing. Other Big Game frequenters include Jennifer Harman, Gus Hansen, Daniel Negreanu, Eli Elezra, David Benyamine, Chau Giang, Ted Forrest, Todd Brunson, Johnny Chan, Sammy Farha, David Grey, and newcomer Brian Townsend, an online phenom who has been rumored to be destroying the highest limits recently in Vegas. Keep an eye on these players; they have been able to play in the Big Game because they are the best in the world at mixed games.