WSOP Updates – Event #26, $5,000 H.O.R.S.E. — Guo, Schwartz, Jung Lead Day Three Pack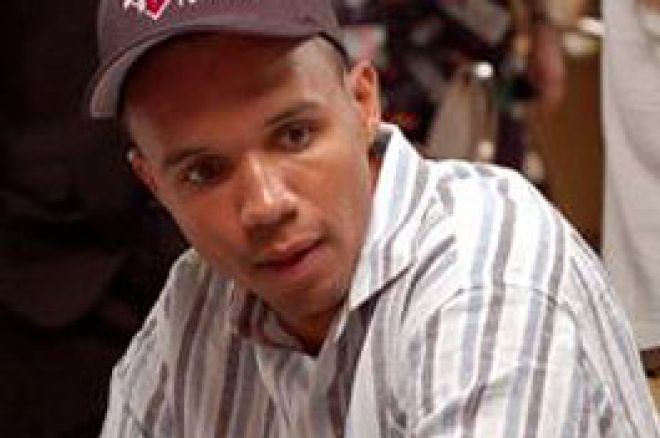 Day Two of the much-anticipated $5,000 H.O.R.S.E Event #26 got underway later than expected, as Harrah's staff pushed the start time back until 4pm PDT due to the overwhelming turnout for the day's new event, one of the popular $1,500 No Limit Hold 'Em tourneys. With returning players in this event battling toward a gold WSOP bracelet and a first-place cash of $275,683, it took only a few moments for the day's long list of bustouts to get started.
The first player to hit the rail was Jeffery Lisandro, after making a repeat trip to a 2007 WSOP final table. He was soon joined by Chris 'Jesus' Ferguson, Marielana Calabrese (girlfriend of John D'Agostino), Annie Duke, David Plastik, Joe Cassidy, and Kristy Gazes, all early in the day's action.
The high percentage of professional players playing in the event ensured that marquee match-ups occurred. There were several tough tables, including one where Daniel Negreanu and Phil Ivey battled, while Doyle Brunson and Berry Johnston exchanged blows at another. Eventually, living legend Brunson would end up at Ivey's table. Unfortunately for Negreanu and Johnston, only Ivey and Brunson would make the money.
While the players continued to press on, several interesting stories emerged. Hilarity ensued after several conversations between veteran Sam Grizzle and online machine/WPT winner, David Benyamine. In one comical exchange, Benyamine retaliated against Grizzle's earlier criticism of his play by challenging the often-outspoken Grizzle to a last-longer wager. "Let's have a last-longer wager for whatever you can afford. So like two bucks. No! Can we do ten?" said the playful Benyamine. Benyamine would have won the bet; Grizzle busted in 17th place, while Benyamine made it to 14th.
The second biggest story of the day featured Robert Mizrachi. Possibly the most under-rated of the Mizrachi brothers (including Michael and Eric), Robert had a roller coaster ride on Day Two, as he came close to busting several times before catching hands in key situations to rebound at the end of the day.
The third and unfortunately most taxing story of the day is the start time of Day Three. Action continued until 4am on Sunday morning, with the 12 surviving players resuming play at 3pm today, with the final table itself set to begin at 5pm. Yeubin Guo holds a narrow overnight lead over Ralph Schwartz and Alexander Jung, with Phil Ivey still alive despite suffering a hit to his stack as action wound down for the night. The two short-handed tables will look like this as play resumes today:
Table 55 (the physical location in the Amazon Room):
Seat 1: Alex Kravchenko 205,000
Seat 2: Greg Mascio 86,000
Seat 3: Phil Ivey 73,000
Seat 4: Jeff King 190,000
Seat 5: Bill Gazes 60,000
Seat 6: Rick Schwartz 68,000
Table 56:
Seat 1: Thomas Schultz 196,000
Seat 2: Jeff Campbell 153,000
Seat 3: Ralph Schwartz 250,000
Seat 4: Robert Mizrachi 170,000
Seat 5: Yuebin Guo 278,000
Seat 6: Alexander Jung 240,000
Join Pokernews.com's 'Live Reporting' of the final day's action in Event #26, $5,000 H.O.R.S.E.