2007 WSOP Updates – Event #6, $1,500 Limit Hold 'Em – Styczynski on Top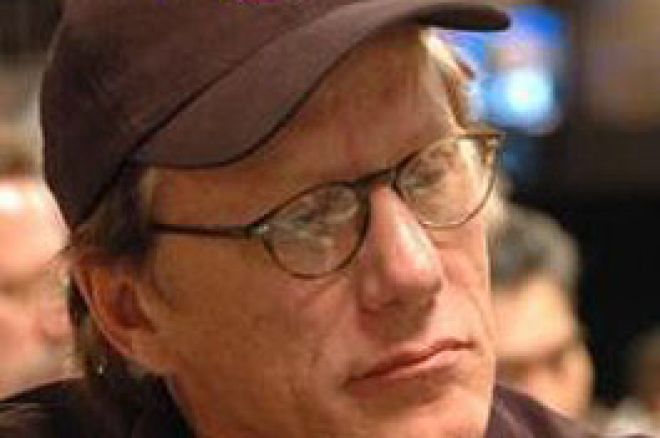 Day Two of Event #6, $1,500 Limit Hold 'Em, promised to be a profitable one for the 90 players who survived Day One's action, as all players were guaranteed to make at least $2,360 for their efforts. Following a similar pattern to the day's previous action, many bigger-name players, including Minh Nguyen and four-time WSOP bracelet winner David Chiu, busted out early in the afternoon, leaving the field open for a group of lesser-known players to battle for seats at the final table.
After a minor color-up issue that saw chips mistakenly put in with another player's stack, Internet phenom Brock 'tsoprano' Parker jumped to the head of the pack. Joining Parker at the top of the leader board was David Sklansky when his pocket eights held up against Charles Indyg's A-K.
In what may have been one of the sickest calls of the day, James Gorham called down Steve Mandelbaum's K-9 offsuit with only A-high and took down a monster pot that put him in prime position to make a final table. Gorham positioned himself well for the late rounds of play, but Hansu Chu was the first to break the 300,000-chip mark. Soon after, both Chu and Brandon Wong crushed the 400,000-chip level and neither showed signs of slowing until late in the day.
The tournament's last remaining female player, Tanya Lieu, exited in 17th place. She earned $9,068. Parker and Sklansky also fell during late-evening play, with Sklansky making the deeper run to 13th, worth $10,310. Play slowed as the final-table bubble approached, and that unfortunate honor went to Brandon Wong, whose A-Q was beaten by Gary Styczynski's rivered flush. Wong earned $11,552 for finishing in tenth place.
PLAYER — CHIPS
Gary Styczynski — 817,000
James Gorham — 632,000
Hansu Chu — 389,000
Soheil Shamseddin — 303,000
James Holland — 163,000
Varouzhan Gumroyan — 148,000
Michael Banks — 135,000
Dariush Imani — 109,000
Peter O'Donnell — 55,000
Make sure to join Pokernews.com at 4:30pm PDT for the final-table 'Live Reporting' of Event #6, $1,500 Limit Hold 'Em. At stake is WSOP gold and first-place cash of $280,715.