British Prime Minister Thwarts Gaming Reform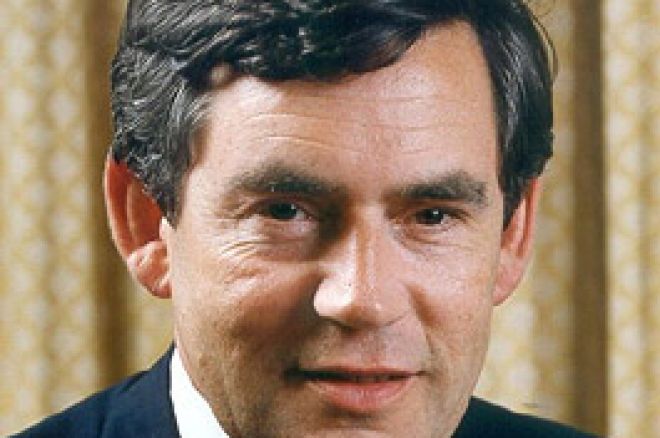 In the US, Bill Frist became the gambling prohibition poster boy, defined by his role as online gambling's personal escort into the Dark Ages. The global envy of US gambling minded citizens and free market philosophers was heightened by the UK's apparent rational response to online gaming; seeking to legislate and regulate the terrain. Well, the US need not be jealous any more. The UK has its own gambling Dark Ages' poster boy and it's none other than new Prime Minister Gordon Brown.
The UK has been working for seven years on comprehensive gambling reform embodied in the Gambling Act of 2005, which was due to take effect in September 2007. Along with regulating remote gambling via the internet, they constructed a responsible gambling advertising policy, as well as paved the way for highly regulated Vegas-style casino operations. Governments across the globe waited in anticipation for the UK's planned enactment in the hope that they could emulate the policies that finally harnessed offshore online gaming into a regulatory framework. Large casino operators eyed some of England's more economically mired municipalities as fertile ground for new investment. And although heavily regulated, lifting the ban on gaming advertising represented a potentially huge infusion of cash into media-related industries. But most of what took years of work and sizable investment by the government and private entities alike, has been undone by PM Gordon Brown in just a few short months.
On June 27, 2007, Gordon Brown assumed the office of British Prime Minister, but his heavy hand on gambling reform was felt even before he assumed the office. In his previous office as Chancellor of the Exchequer, it was Brown's job to establish the government's budget, including associated tax rates. The lynchpin to regulating online gaming hinged on being able to set a low enough tax rate to lure offshore companies into the UK's legal framework. Government pundits and industry analysts were banking on a proposed remote gambling duty in the range of 2-3%. But when Brown pitched the budget to the House of Commons earlier this year, he tagged the remote gambling duty at 15%; a tax everyone knew, including Brown, would be prohibitive. John Coates, chairman of the Remote Gambling Association, said that instead of attracting offshore gambling companies to the UK, the 15% duty would effectively penalize companies that chose to operate in the UK. "The UK has effectively turned its back on the industry. It will now be almost impossible for a UK-based operator to compete with offshore businesses."
If people thought that Brown's only mission was to derail online gaming reform, they were shocked by his July 11th announcement to suspend awarding the UK's first super casino license. Particularly dumbfounded were the MP's and businesses from the north-west. In January 2007, Manchester was selected as the site of a Vegas-style casino. After a lengthy and expensive bidding process, Manchester is now kissing goodbye it's hard fought and won effort to secure 2700 new jobs and £200 million in new investments. Also stymied were large casino operators like Harrah's and Genting who had both made sizable acquisitions in the UK late last year. Harrah's acquired London Clubs International, a company that operated seven casinos in the UK and had four more under development. In October 2006, Genting picked up Stanley Leisure, the UK's largest casino operator. The strategy for both Harrah's and Genting was basically the same; to get a foothold in the UK's evolving gaming industry. But with Brown's recent gambling-related decisions, there looks to be less evolution and more retraction on the UK gambling policy front.
In March 2007, the UK regulators rolled out their new rules for gambling advertising with predictably strict guidelines for advertising to children and the "vulnerable members of society." But last week, just days after the dropping the super casino bomb, the British government announced that it was reviewing its decision to lift the ban on gambling advertising. The ban was to be lifted in September, coinciding with the enactment of the Gaming Act of 2005. The review timetable is less than encouraging as a government spokesperson announced it would take "as long as it takes."
The UK's gaming reform experiment was seven years in the making and was poised to be an interesting counterpoint to current US policy. But what took seven years to plan took one man only four months to unravel. And in that context, the UK's gaming policy experience is starting to mirror our own; the exercise of one man's will.