Poker News Bytes, July 25th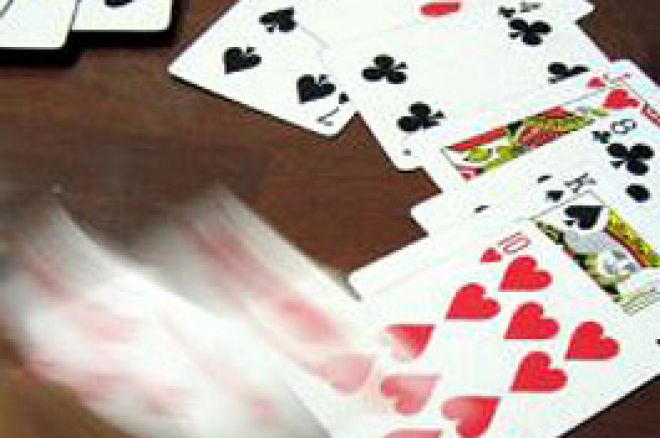 Annie Duke to Host Make a Wish Fundraiser
Annie Duke and the Make a Wish foundation are teaming up for a fun night of poker and laughs at one of Hollywood's hottest nightspots. On August 12th, Duke will host Aces for Wishes at Social on Sunset Boulevard in Hollywood. The event costs $175 to attend, or $350 if you want to play in the tournament. Social will be providing food, drinks, appetizers, and much more. There will be prizes for participants, and all the proceeds go to benefit the Make a Wish Foundation of Los Angeles.
Registration for the poker tournament will begin at 3 p.m., with the poker tournament beginning promptly at 5 p.m.
Josh Prager Wins Tennis Tournament
Josh Prager, who earlier this year took 5th in the Poker Stars EPT Grand Final at Monte Carlo, winning $522,220 had won the 'Big Al's Open' tennis tournament, one of the bigger events in the Pacific Northwest region.
Prager, who was the top player on the University of Oregon's Tennis Team for the four years he spent at the school, smoked fellow former U of Oregon player Chad Wilson, coming back from a rough first set to roll 2-6, 6-0, 6-0.
After the match, Prager told the local paper, the Mail Tribune "Tennis is good training for poker because you're out there by yourself, you have to deal with your emotions; when things go poorly, you have to try the next shot. Same in poker. If you lose all your chips on one hand, the next hand you still have to play good."
Big Stakes Early In The Week
Both Full Tilt and Poker Stars have launched big buy in tournaments early in the week. Full Tilt has been running their $1,000 buy in No Limit Hold Em event, drawing 300+ per week. Now, Poker Stars has added 'Super Tuesday' to its schedule, a $1,000 buy in event that is off and running right away, with 336 players participating last night. Each tournament has first prizes over $80,000, not bad for a Monday (or Tuesday).
So, all you ballers out there that thought the big online poker money was up for grabs on Sundays only, head over to Full Tilt and Poker Stars, and get in on the action.