Team PokerNews Members Shine in WSOP Main Event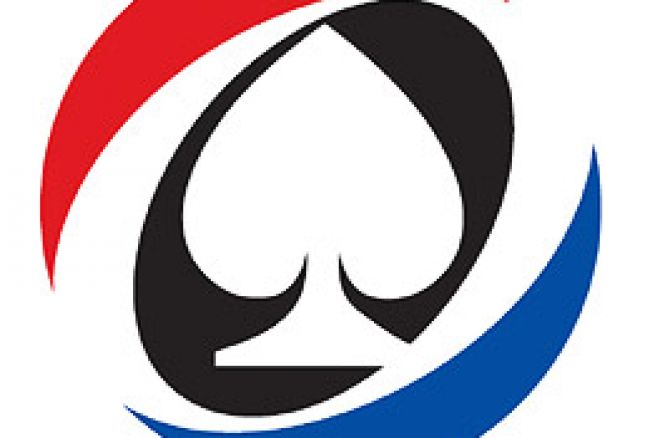 For being a small scrappy bunch that barely made up 1% of the starting field of the Main Event of the World Series of Poker, Team PokerNews did quite alright for itself. With eight players cashing in the Main Event, and one player just missing making the final two tables, Team PokerNews represented itself well at the 2007 World Series of Poker.
The eight players who made the money all came from Europe (Denmark, Holland, Sweden, Ireland, England) despite the fact that Team PokerNews qualifiers came from places scattered across four different continents. Finishing in the money for Team Poker News at the 2007 WSOP were:
Brian de Bruijn – 470th place – Brian lasted 120 spots into the money, and picked himself up a nice prize of $29,883. Brian qualified through PokerNews on Full Tilt in a freeroll, which means almost $30,000 and a free trip to Vegas – all for nothing. Well done, Brian.
Andrew Grimason – 466th place – Hailing from Dublin, Andrew used that quick Irish wit to impress people, and played three days of great poker to make it to 466th place, and pick up the nice prize of $29,883. Andrew qualified for Team PokerNews on MANSION Poker, and spent $100 to get here and enjoy all the parties, poker and fun.
Jeppe Nielsen – 462nd place – Copenhagen Denmark's Neilsen finished just seconds after Grimason, and won the same cash prize. $29,883. Jeppe also won his way onto Team PokerNews by winning a $100 satellite on MANSION Poker. Jeppe was short-stacked for quite some time, but managed to survive several 'money bumps' to get to the $29,883 prize level.
Oliver Maingay – 397th place – Maingay, an electrical engineering student from Surrey in the U.K. had all his circuits firing through the first couple days of play. Oliver, who also qualified through MANSION Poker, made it to the next money level, and cashed for $34,664 – not bad for the $100 investment.
Daniel Goldstein – 389th place – Daniel is a long time fan of card games like 'go' and bridge who picked up poker a few years ago, and has been hooked ever since. Daniel signed up to MANSION Poker through PokerNews.com, and won his Team PokerNews package in a $100 satellite. Hailing from Newcastle in the U.K., Daniel now has $34,664 to out-bet his bridge buddies with.
Nils Ersson – 355th place – Ersson started playing poker 'cause there was nothing else to do while his soccer teams would travel to games – so Nils learned to play poker on a bus, rolling down the highway. Ersson, who resides in Hudiksvall, Sweden, also put $100 into a MANSION Poker account through PokerNews, and can now go back and tell his buddies on his soccer team he is $34,664 richer for the experience.
Team PokerNews entered the final 300 players to go with two representatives left. The two players made it all the way to the final tables of the tournament before we would lose another player.
Ed de Haas – 71st place – The 'Gentle Giant' of Team PokerNews, Ed is a former pro basketballer from Holland, and standing at just under 7 feet tall, Ed was easily the tallest man left in the tournament. With a smile and an attitude belying his massive frame, Ed played really great poker, until he got outdrawn in a pot that would have made him one of the top five chip leaders with 71 players left. Ed took down a total prize of $130,288.
Mikkel Madsen – 20th place The final hope for Team PokerNews was Denmark's Mikkel Madsen. Like many of his teammates, Madsen won a special $100 satellite put on for PokerNews players at MANSION Poker. Unlike the rest of his team, Mikkel turned his $100 into $333,490. Mikkel played six days of great poker, and had a real chance there at the end, but got unlucky, and now has $333,490 to take back to Denmark.
We would like to congratulate all the members of Team PokerNews on their success at the 2007 World Series of Poker. We look forward to our next Team PokerNews event, the PokerNews Cup, which takes place in October in beautiful Melbourne, Australia. We will have dozens of freerolls for this event. What have you got to lose? Check out the PokerNews Cup section of our website. What have you got to gain? Who knows – maybe $333,490. See you in Melbourne.