'CrazyZachary' Takes FTOPS V Main Event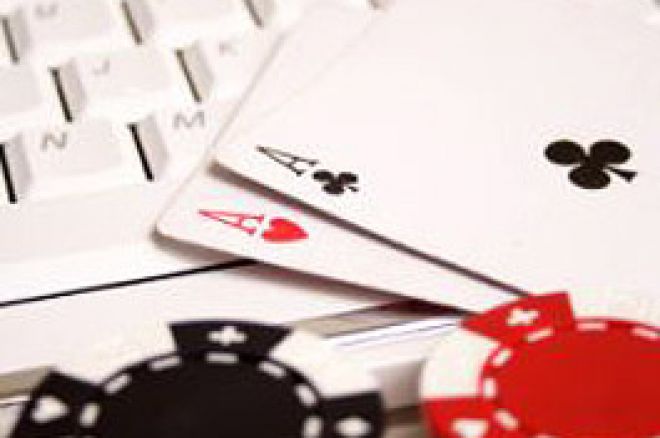 Sunday was a big day for Full Tilt Poker, as over $3.8 million dollars changed hands between the final two events of FTOPS V. Event 12, appropriately hosted by Phil Ivey, was Full Tilt's first ever two-day event and its $2,620 buy-in was the biggest in FTP history. Its counterpart, the FTOPS Main Event hosted by Paul Wasicka, boasted a $2 million guaranteed prize pool, which was exceeded by $289,000. 648 places were paid, with the top four spots worth a six-figure payday. Paul Sexton lasted the longest of all the Full Tilt pros, finishing in 25th place, good for $8,469.30.
The 4,578-player tournament ran well into Monday morning, and at 6:26 a.m. ET, 'CrazyZachary' was crowned its champion. Let's take a look at how he got there.
When the final table began, 'chardrian' owned the chip lead and 'chubbawubba' was the table's short stack:
chardrian – 4,676,442
pokerskibum – 3,482,821
Clayton_27 – 3,415,982
CrazyZachary – 3,074,534
MFjimmyLOWRY – 2,100,594
rppkoz – 1,977,090
jbaggs – 1,630,992
kiwid10 – 1,393,214
chubbawubba – 1,138,331
Play remained nine-handed for a good portion of the final table's early stages. chubbawubba was eventually the first to hit the rail after his
was outrun by the
held by rppkoz in a pre-flop all-in duel; rppkoz paired his queen on the turn and chubbawubba failed to improve. kiwid10 would join chubbawubba just a few hands later after losing a critical race to pokerskibum that left him short-stacked. He managed to get back up to 425,000 from 80,000 by winning the next hand, but his attempt at a comeback was foiled by Clayton_27 whose pocket jacks held up against kiwid10's
as the board filled out
.
Seventh place was decided by a bad beat when rppkoz's pocket aces fell to CrazyZachary's pocket queens. CrazyZachary spiked a third queen on the turn to eliminate rppkoz from the tournament, albeit $52,657 richer. Sixth-place finisher jbaggs took a go at it, at one point running his chip stack up over four million from the 1.6 million he brought to the final table, but that run came to an end when his pocket jacks ran into MFjimmyLOWRY's pocket queens. pokerskibum would exit next after attempting to steal the blinds and antes with a pre-flop all-in raise holding the
. Clayton_27 looked him up with the
and hit not one, but two aces to eliminate pokerskibum in fifth place.
Aggressive play from CrazyZachary led to the next elimination. At this point in the tournament, chardrian had been the most active player at the table, relentlessly attacking the blinds and antes. Things changed, however, when play became four-handed. CrazyZachary started to come over the top of chardrian almost every time he made a pre-flop raise, giving the impression that he'd loosened up immensely. MFjimmyLOWRY picked up on the change in CrazyZachary's play and moved all-in over the top of CrazyZachary's button raise, holding a mere
. It was, perhaps, the right move at the wrong time as CrazyZachary insta-called, revealing
and would proceed to complete a full house on the
board.
chardrian continued with his aggressive style, which ultimately lead to his eventual downfall at the hands of Clayton_27. On his elimination hand, chardrian made another one of his standard raises from the button and was met by an all-in reraise from Clayton_27, who had chardrian covered. After using up a good portion of his time bank, chardrian decided to make the call with
and found that he was in pretty bad shape against Clayton_27's
. The board filled out
, bringing no help to chardrian, who earned $155,652 for his third place finish.
Clayton_27 held a slight lead over CrazyZachary at the start of heads-up play, but the pair exchanged the chip lead a few times before CrazyZachary took command of the tournament by winning a critical race with A-Q against Clayton_27's pocket sevens. The pot left Clayton_27 with just 4.4 million in chips, all of which he decided to shove into the middle holding
just a few moments later. His bet was insta-called by CrazyZachary who revealed pocket queens, meaning Clayton_27 would need to get lucky to stay alive. Unfortunately for him, the
flop put a huge nail in the coffin, as he would now need running straight cards to win the hand. The turn cooperated, bringing the
, but that was all the help he'd get as the river brought the
, earning CrazyZachary the checkmark for the hand and the title of FTOPS V Main Event Champion.
1st ($395,905.44): CrazyZachary
2nd ($240,345): Clayton_27
3rd ($155,652): chardrian
4th ($121,317): MFjimmyLOWRY
5th ($91,560): pokerskibum
6th ($68,670): jbaggs
7th (52,647): rppkoz
8th ($40,057.50): kiwid10
9th ($29,757): chubbawubba