North Carolina Poker Raid Snags Pros Gracz, Bell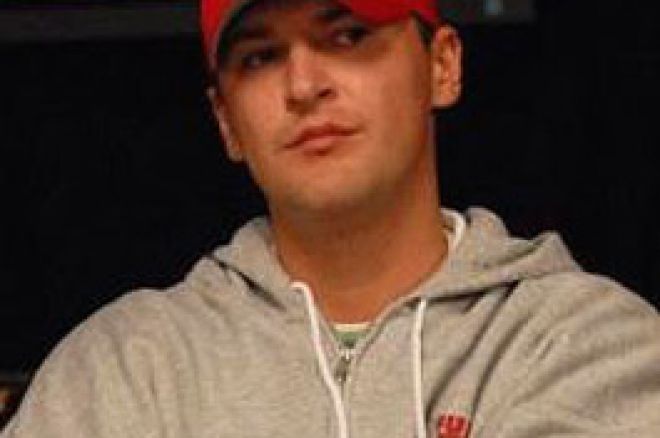 Well-known pros Maciek 'Michael' Gracz and Christopher Bell were among 71 people arrested on gambling-related charges after a raid on a single-story building in Benson, NC, south of Raleigh, the state capital. The Saturday raid by Alcohol Law Enforcement (ALE) agents resulted in the seizure of over $70,000 from the players present, along with poker, craps and blackjack tables, a roulette wheel, computer equipment and flat-screen TV monitors.
One local news station's video report saw the building described as a "mini-casino" by Ron Kaylor, ALE's deputy director of operations. "It was a fairly large operation for North Carolina." The building also included a fully-outfitted kitchen to serve the players.
60 players were issued misdemeanor citations for engaging in a game of chance, including Gracz. Gracz had been arrested and cited in a similar raid in December of 2004. Bell was among those listed in the complaint as being connected to the operation of the facility and may face more serious charges. In addition to the misdemeanor gambling citation, the affidavit also listed, for Bell, charges of "operat(ing) a game of chance" and "allow(ing) possession of gaming tab(les)." The listed owner of the building, Marvin 'Ray' Johnson, faces other charges, as do nine other people listed in the complaint, eight of whom are believed to be the game's dealers. The ninth, Jody McClure Garaventa, was listed as an operator of the 'casino' along with Bell and Johnson.
Bell is known for being one of Gracz's early supporters, and both players have enjoyed significant tournament success. Bell has a 2005 Trump Classic win and three major final tables (two WPT, one WSOP) on his poker résumé, while Gracz won both the PartyPoker Million IV and a $1,000 NLHE WSOP bracelet in 2005, and has amassed over $2.8 million in career poker winnings.
Gracz, who also writes a 'poker tips' column for the CBS Sportsline Internet site, blasted police priorities after being contacted following the arrest. "They could go catch sexual predators or something that has a real impact on society," said Gracz, according to the AP piece. "If they had gotten two guys to come there, they could have asked us to leave the premises and we would have left."