Poker Room Review: The Royal Oaks at Grand Casino Hinckley, Hinckley, MN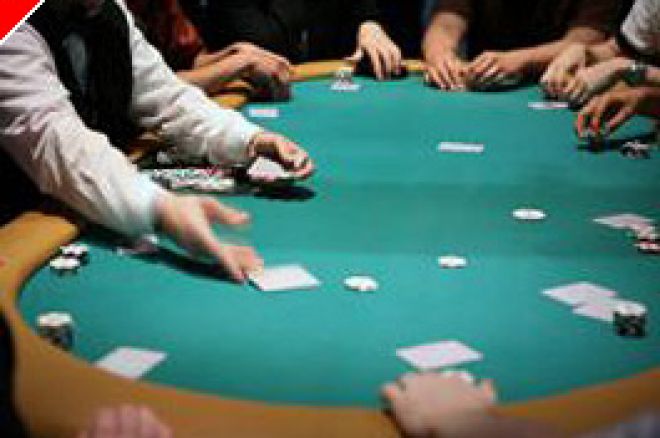 I visited the Royal Oaks Poker Room at the Grand Casino Hinckley on a late summer afternoon, at the end of a northern Minnesota / western Ontario poker-fishing trip with my brother and father. I was determined to find yet one more place in this beautiful part of the United States to enjoy my favorite hobby. I was not disappointed.
The Grand Casino company runs two casinos in Minnesota, both north of Minneapolis. One is in Mille Lacs, the other is in Hinckley; they both spread poker. I visited the one in Hinckley – a little more than an hour due north of Minneapolis on Interstate 35.
This is a mid-sized to large room, located on the east side of the casino. They have ten tables, a dedicated snack bar ("snacks" include a bag of chips, a cup of coffee, and little else when I was there.) The room was not busy on the Thursday afternoon that I arrived, spreading but one crowded $3/6 hold'em game. Things were busier later at night and on the weekends, I was told. When I called back the following day, late on a Friday afternoon they had two full games, one of $3/6 limit, the other of $2-10 spread-limit hold'em.
No-limit poker is only allowed in tournaments in Minnesota. This room makes the most of that opportunity. On Saturdays, at 2:00 PM, they have a $170 tournament that typically attracts 120 players or so (they bring in extra tables to accommodate them). First place for this event typically pays $5,000 or so. On Tuesday at 7:00 PM and on Wednesday at 6:00 PM they also have tournament action. During the summer they average about 100 players per event, though things slow down some during the school year as younger players head back to college and spend less time at the tables. Make sure to call ahead to verify that these tournaments are still going off. Casinos tend to change tournament schedules frequently.
The casino is located about 75 minutes due north of the Minneapolis-St. Paul metropolitan area on Interstate 35. It bills itself as a destination resort – looking for visitors from the Twin Cities coming for a night of entertainment, dining in one of the five restaurants, and then staying overnight. Poker players looking for high-stakes action might be disappointed, preferring the bigger limits and wilder games of Canterbury in Shakopee. But for the typical low-stakes player, Hinckley (as the casino and poker room are generally known) has much to recommend it.
For one, the players are all, or nearly all, locals. I can guarantee that there's absolutely no one in the room, except for the casino staff, making his living off of these games. So there are no pros. And from what I observed of the one $3/6 game, these are typical, friendly, home-game players. Nearly everyone calls the big blind. I could almost hear a couple of them thinking, "You get three cards for three bucks."
I don't want to give the wrong impression. The game is not some honey pot of country bumpkins just waiting to get parted from their money. But their demeanor and style of play is much more relaxed and congenial than the typical game in the big city poker room at Canterbury – and certainly at Foxwoods, in Atlantic City, Las Vegas, or California. It would be a fun place to kick back, take in a show, enjoy a good restaurant, and play a nice tournament and some low-stakes poker for a weekend.
Grand Casino Hinckley
777 Lady Luck Drive
(Route 48, 1 mile east of I35)
Hinckley, MN 55037
800-472-6321
320-384-4788 (Poker room)