College Poker Life Special: U. of Massachusetts Curtails Students' Poker-Related Website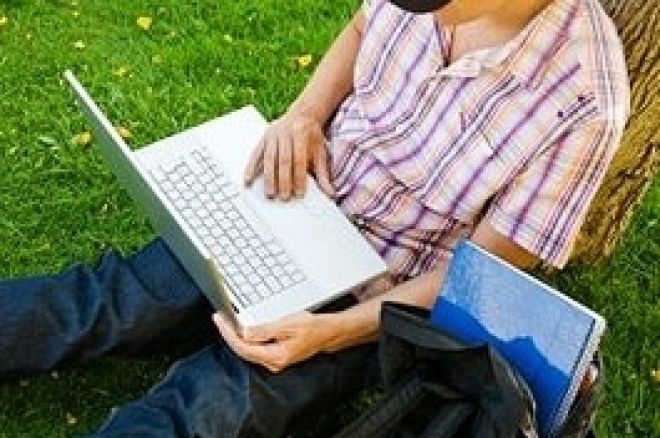 College students at the University of Massachusetts thought they had easy access to a website full of information related to poker in the UMass area. However, the improper use of the school's registered logo in conjunction with the site, which is run by students but is not affiliated with or sponsored by the school, has the school taking its own action.
UMass has asked the web domain at UMassPoker.com to be taken offline due to its use of the university's copyrighted logos. UMassPoker.com, which was taken down in large part on Wednesday, claimed to be "THE SOURCE for poker at UMass and in the valley" and temporarily made a likely erroneous use of the school's athletic logo to further associate itself with the campus.
The site as it originally appeared had a plethora of information for students attending UMass, including regular poker strategy articles, local casino reviews, as well as links to other sites UMass students may enjoy. As of Wednesday, a few components of the site seemed to be inactive. The web page also features several ads for online poker sites and also has a forum which promotes on and off campus ring games. The forum, as of early Friday morning, was still operational.
Ed Blaguszewski, a spokesman for the university, told the Associated Press on Tuesday that the school plans on taking the domain owners to court if the site isn't taken down, saying "The UMass name and logo are university property, and they cannot be used without the university's permission. This Web site is not an appropriate use."
It is unclear whether or not a student-run poker site would still clash with the school's ideas of "appropriate use," even if operating under a name that does not tie in to the university. This marks the first attempt from the school to shut down the website, although UMassPoker.com seems to have been in operation for nearly five years.
Frequent posters to the site's forum, presumably students, have acknowledged the school's request and have offered suggestions to the site administrators such as removing the copyright-infringing logo (gone as of Friday morning), changing the site name, and switching to something that the school won't take legal issue with. The admin of the site, posting under the name "umasspoker", replied, "I'm working on it," during the day on Wednesday, suggesting that the site owners are already pursuing to oblige the school's request.
It the meantime the poker-playing students of the University of Massachusetts will have to look elsewhere for student-organized poker information. As of this report, the main page of the site reads, "The website is offline," while the forums are still up and running.