Richard Lee Forfeits $2.2 Million in Plea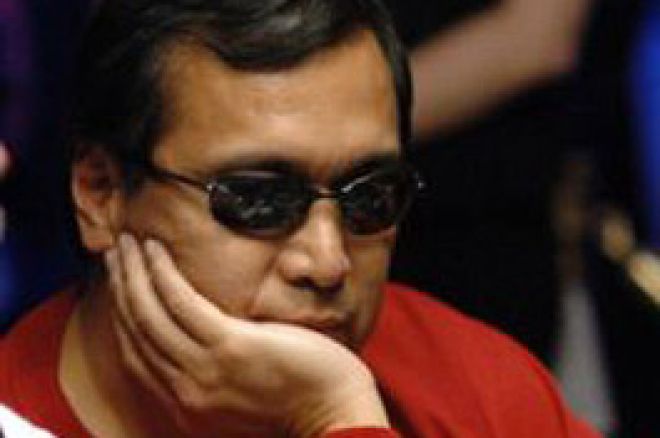 Thomas Jefferson once said that the "price of freedom is eternal vigilance." But this week, Richard Lee's freedom price tag was set at a cool $2.2 million, forfeited as part of a plea agreement with San Antonio prosecutors. Earlier this month, Lee and four others had been charged with promoting an illegal gambling operation allegedly run out of Richard Lee's home. Lee and the others will do no jail time in exchange for their plea of no contest to misdemeanor charges. Each of the men was sentenced to 30 days of deferred adjudication; the judge also fined them $2,000 each and ordered them to pay $94 each in court costs.
Richard Lee finished in sixth place at the 2006 WSOP Championship; he was eliminated when he took his pocket jacks against Jamie Gold's pocket queens. Lee had little time to enjoy his $2.8 million payday as his cash and assets were seized in a raid of his home only weeks after the main event. The raid was the result of what detectives claimed to be months of investigation that, according to a police spokesperson, identified Richard Lee's house as the "nerve center of the operation." It would be another fourteen months before the District Attorney's Office filed charges stemming from the investigation and raid.
Lee's attorneys argued that most of the money seized in the raid was from Lee's stunning WSOP performance and was not the fruits of an illegal bookmaking operation. Apparently this argument was ultimately mucked in deference to a showdown that could have involved felony charges and jail time. Authorities will return most of the personal property police seized in raids, including a number of cars, televisions and jewelry. The forfeited money will be split between the San Antonio Police Department and District Attorney Susan Reed's office.
Following the announcement of the plea arrangement, Richard Lee said, "I'm just glad it's over with." When asked what his plans for the future were he responded, "I guess I just got to get out to Las Vegas and win a poker tournament."