Florida Seminole Gambling Compact Challenged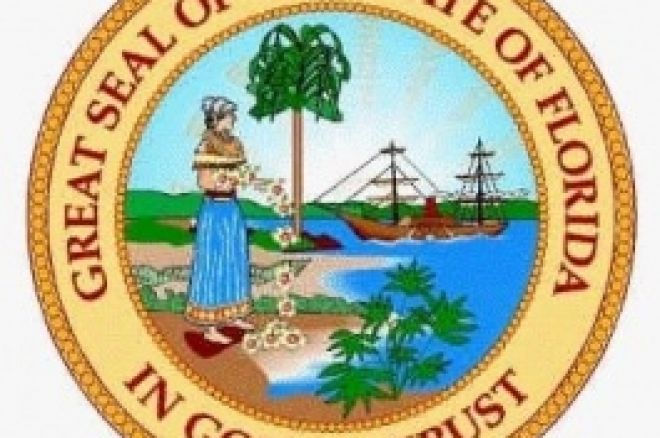 On November 14th, just one day before the U.S. Department of Interior's deadline for Florida to work out an agreement with the Seminoles, Florida Governor Charlie Crist signed a 25-year compact with the tribe, granting them, among other things, the exclusive rights to operate gaming outside Broward and Miami-Dade counties.
For poker players, the compact did little to deliver on their hopes of extended hours and higher-limit games. The only poker related changes under the compact would allow a number of higher buy-in celebrity/charity events, providing at least 70% of the net poker income would go to a designated charity.
If Florida had missed the federal deadline, the Seminole Tribe would have been allowed to run gaming operations on tribal lands without paying any state taxes. Instead, under the new agreement, the state will receive an immediate cash payment of $50 million and up to 25 percent of annual gaming revenue from slot machines and card games, and table games. To get on the Seminole gravy train, Florida handed over a number of lucrative concessions, including allowing the tribe to offer both blackjack and baccarat, currently illegal in other Florida jurisdictions. And under the agreement, if the state allows competing Broward County racetracks to host blackjack and baccarat, or, if it approves slot machines outside of South Florida, the Seminoles are absolved of their obligation to pay taxes.
Even considering the concessions granted by Florida's compact, one might conclude that Governor Crist successfully dodged a revenue bullet. But there are still some in Florida that would see the compact nullified. On November 19th, the Florida House of Representatives and Florida House Speaker Marco Rubio filed a petition with the Supreme Court of Florida asking them to decide whether Crist overstepped his constitutional boundaries by signing the compact without ratification by the state legislature. Jon Mills, an attorney for Rubio said, "Without any constitutional or statutory authority, the Governor has purported to bind the State to a 25-year Indian gaming compact that, among other things, authorizes types of gambling that are currently illegal everywhere in Florida. The Compact overrides existing laws, raises revenue, and comprehensively regulates gaming by the Seminole Tribe. It is unmistakably legislative in nature."
If the Florida State Supreme Court agrees to rule on the petition, which is likely at this point, they will be under some time constraints. The compact will take effect when the Department of Interior approves it, which is scheduled to occur no later than December 28th. At least five other states have filed similar lawsuits against a governor who negotiated gambling agreements with Indian tribes without legislative approval. In all of those cases the courts sided with the legislators, deciding that the expansion of gambling is a policy-making decision restricted to the legislature.