FTOPS VI: Event #13, $2,620 NLHE, Day 2: 'wuddacooler' Tops Kongsgaard for Title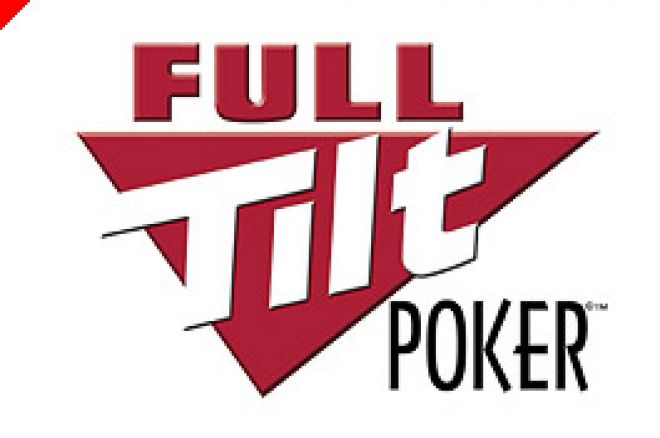 Though 89 players would return for the two-day FTOPS Event #13 at Full Tilt Poker, with its $1,745,000 prize pool and $418,800 for first place, there would be a few more bustouts before the cash was reached. That's because only 72 places paid.
Unfortunately, just missing the cutoff was short-stacked Scott Clements, who left in 77th. This left Aaron Bartley as the sole "red" pro left in the field, and Bartley would eventually make a tough final 10 which included Matthew "mattg1983" Graham and Soren "Kongsgaard" Kongsgaard. After mattg1983 bubbled out of the final table, it was just Clements and Kongsgaard against a sea of unknowns, led by wuddacooler. Untrue to his name, wuddacooler picked up a ton of chips heading into the final nine and came in with a 3-1 lead against the next closest player.
Out first was jman5j23, who made a standard 3x raise in second position, to 18,000. cobey in the small blind re-raised to 66,750 and jman5j23 immediately went all in for 162,286. cobey called with
to jman5j23's
. The board was
, and jman5j23 ended his run in this long event with $31,410 for ninth.
Next, amak316 raised 2.5 times the big blind and cobey re-raised all in. amak316 called immediately and turned over
to cobey's
. The board was
and amak316 took $41,880 for eighth.
Despite these two bustouts in early action, the levels were slow and blinds were low compared to stack sizes. It would be another hour or so before the next player was eliminated. Sircall raised to 23,546 preflop with blinds at 5,000/10,000 with a 1,000 ante. wuddacooler raised to 74,525. Sircall shoved for 258,642 total with
and wuddacooler called with
. The board came
and the cracked queens sent Sircall off in seventh for $54,095.
The final "red" pro in this event, Aaron Bartley, finally succumbed 10 minutes later when wuddacooler raised to 25,525 and Bartley called in the cutoff. The flop was
. wuddacooler bet 38,525 and Bartley called. The turn was
. wuddacooler checked and Bartley bet 99,999 – about one third his remaining stack. wuddacooler shoved for 449,097 and Bartley called his last 198,824, showing
to wuddacooler's
. The river was
and Bartley took home a crisp $78,525 for sixth.
Then, cobey made a 3x raise on the button to 36,000 with just the blinds behind. heyfreddy re-popped it to 136,000 and cobey shoved. heyfreddy insta-called with
to cobey's
. The board was
and the boat sailed cobey out in fifth for $113,425.
It would take over an hour again for another elimination to occur. This time, heyfreddy shoved under the gun with
and Kongsgaard called in the big blind with
. The board was
and heyfreddy took fourth for $148,325.
Fifteen minutes of furious, three-way action later, Don K The Hutt put in a 2x raise and wuddacooler called. The flop was
. wuddacooler checked and Don K The Hutt made a pot-sized bet of 117,000. wuddacooler more than doubled it to 248,525. Don K The Hutt shoved for 652,635 and wuddacooler called, flipping
for top two pair to Don K The Hutt's
, top pair, top kicker. The turn and river were
and Don K The Hutt was off in search of Solo, $196,312.50 richer.
Heads-up action began virtually tied, with wuddacooler having 1,911,582 to Kongsgaard's 1,536.418. With no way to chop within the game environment, the opponents instead fought for 30 minutes. Finally, Kongsgaard made it 75,000 to go and wuddacooler raised to 225,000. Kongsgaard three-bet all in for 1,006,943 and wuddacooler called half his stack. The board came
and the river ended Soren Kongsgaard in second. He won $261,750, and the rest of the cash, $418,800, went to FTOPS #13 champion wuddacooler.
Final standings:
1st: wuddacooler — $418,800
2nd: Kongsgaard — $261,750
3rd: Don K The Hutt — $196,312.50
4th: heyfreddy — $148,325
5th: cobey — $113,425
6th: Aaron Bartley — $78,525
7th: Sircall — $54,095
8th: amak316 — $41,880
9th: jman5j23 — $31,410