Full Tilt Online Poker Series (FTOPS) Event #7 - 'Braien' Wins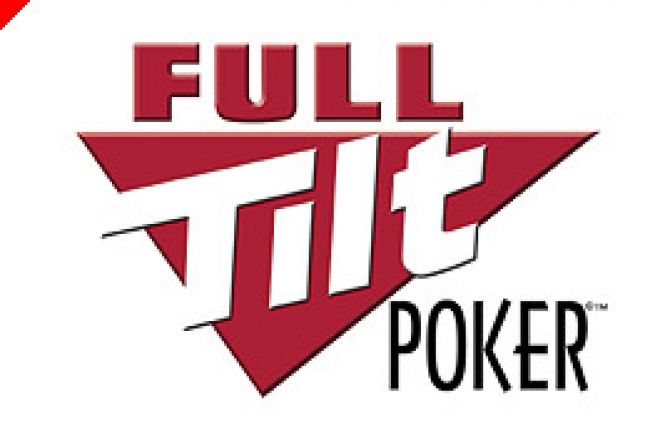 Some of the earlier Full Tilt FTOPS events did not make their guarantees. Some of this may have been due to competition from several major brick-and-mortar events going on at the same time. However, FTOPS Event # 7, the first event of the series with a million-dollar guarantee, had no such issues. Event #7 attracted 4,475 players who all paid $300+$22. This meant that the prize pool hit $1,342,500 and first place stood to collect a sweet $237,072.08. With so many players, the payout went deep: 585 players cashed in this one.
There's nothing like a guaranteed no-limit event to bring out the "red" Full Tilt pros, and 30 of them turned up for this event. This tournament was not the time for these pros, however, as only two cashed, both just barely squeaking into the money: Max Pescatori left in 442nd, and Amanda "Mandy B" Baker finished 521st.
Many other pros, online and otherwise, also played. Annette "annette_15" Obrestad, currently on a big run in brick-and-mortar tournaments, got $1,275.38 for 114th place. Thayer "THAY3R" Rasmussen got 361st.
Among the final table, only CRACKENaces has significant prior online cashes, having won several rebuy events on PokerStars under the name ellizizcute.
The first player out was JaEs SiK, five minutes into the event. cmikec made a 5x raise preflop and JaEs SiK re-raised all in. cmikec called with
and JaEs SiK had
. The board was
and JaEs SiK left in ninth for $17,989.50.
Two minutes later, JLimbs made a standard raise and rocxf re-raised all in. With about 250,000 to call, a third of his stack, JLimbs made the call and showed
to rockxf's
. The board came
and rocxf collected $24,165 for the eighth place finish.
The two first bustouts were fast. The tournament then hit a bit of a lull, with a long stretch of action, but no eliminations. At around the 29 minute mark of the final table, CRACKENaces open-shoved in the cutoff. crpaint re-raised in the small blind and the big blind folded, so crpaint took some back and showed
. CRACKENaces had
and was dominated. The board was
and CRACKENaces won a cool $30,877.50 for seventh.
The next elimination came quickly. A few hands later, JLimbs open-shoved on the button and, again, crpaint re-raised to force the big blind, chicagocard1, out. Chicagocard1 did fold, and crpaint showed
to JLimbs'
. The board was
and the quad kings sent JLimbs out in sixth for $41,080.50. "On a killing spree," said digididopp of crpaint, which was one way to describe crpaint's final table rush.
Then, cmikec pushed from the small blind in the short stack with
and Braien called from the big blind with
. The board was
and cmikec got $55,445.25 for fifth.
A little while later, chicagocards1 shoved from the small blind with
and digididopp called from the big blind with
. The board was
and chicagocards1 got $73,837.50 for fourth.
Right at the one-hour mark of the final table, crpaint made a 4x raise and digididopp re-popped all in. crpaint called with
to digididopp's
. The board was
and digididopp was out in third for nearly six figures - $93,975 to be exact.
Going into heads up, crpaint held a more than 3 to 1 lead over Braien, but in 13 minutes, Braien would make a comeback. In the final hand, with Braien up 3 to 1 now, Braien made a standard raise and crpaint called. The flop was
. Both players checked. The turn was
. crpaint bet 750,000 – the size of the pot. Braien called. The river was
. crpaint bet 2,250,000 – nearly all in. Braien re-raised to 4,500,000 – more than enough to put crpaint all in. The call was made and Braien showed
for a full house. Crpaint mucked and was out in second for $143,515.25, leaving Braien with $237,072.08 and the FTOPS Event #7 crown.
Full Tilt – FTOPS VI – Event # 7 - Final Standings:
1st (Braien): $237,072.08
2nd (crpaint): $143,515.25
3rd (digididopp): $93,975
4th (chicagocards1): $73,837.50
5th (cmikec): $55,445.25
6th (JLimbs): $41,080.50
7th (CRACKENaces): $30,877.50
8th (rocxf): $24,165
9th (JaEs SiK): $17,989.50