Full Tilt Releases Schedule for February's FTOPS VII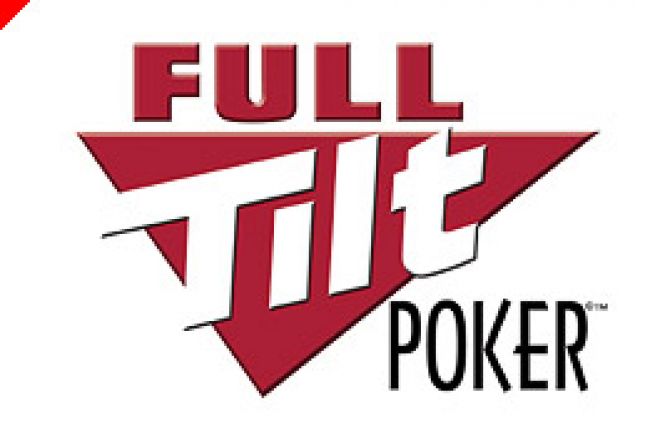 Full Tilt has released the schedule for their upcoming Full Tilt Online Poker Series VII (FTOPS), which is slated to begin February 6th, 2008. FTOPS VII will run for 12 days and will include 20 events, two of which are brand new to the FTOPS series. Event #2 will be a PLO (pot-limit Omaha) knockout event featuring a buy-in of $240 and will have a guaranteed prize pool of $100,000. Event #13, a 'HA' event which will see alternating rounds of pot-limit hold'em and pot-limit Omaha, will have a $200 buy-in and a guaranteed prize pool of $200,000.
Players will be competing for $10 million in guaranteed prize money, with the Main Event of the series itself offering a guaranteed prize pool of $2 million. The tri-annual FTOPS has established itself as a great tournament series for online players in which to compete, offering large, competitive fields and hefty guarantees for the prize pools. FTOPS VII will see two events being held on each Thursday of the series, as well as on Friday, Saturday, and Sunday. As usual, the series will come to a close with the Main Event, which is scheduled for Sunday, Feb. 17th at 6pm ET. The traditional event hosts have not yet been announced. Below is a complete table of each event for the series, with additional information available at fulltiltpoker.com.
Event Date Time (Buy-In) Format Guarantee
#1 2/6 21:00 ET ($200+16) No-Limit Hold'em $750,000
#2 2/7 14:00 ET ($240+16) Pot-Limit Omaha Knockout $100,000
#3 2/7 21:00 ET ($500+35) H.O.R.S.E. $300,000
#4 2/8 14:00 ET ($200+16) Pot-Limit Hold'em $100,000
#5 2/8 21:00 ET ($200+16) Limit Hold'em 6-Max $150,000
#6 2/9 14:00 ET ($500+35) Pot-Limit Omaha 6-Max $250,000
#7 2/9 16:30 ET ($100 + $9) No-Limit Hold'em Rebuy $400,000
#8 2/10 14:00 ET ($120 + $9) No-Limit Hold'em 6-Max Knockout $150,000
#9 2/10 18:00 ET ($300 + $22) No-Limit Hold'em $1,000,000
#10 2/11 21:00 ET ($1,000 + $60) No-Limit Hold'em 6-Max $1,000,000
#11 2/12 21:00 ET ($200 + $16) Limit Omaha Hi/Lo $200,000
#12 2/13 21:00 ET ($300 + $22) No-Limit Hold'em 6-Max Rebuy $1,000,000
#13 2/14 14:00 ET ($200 + $16) HA $100,000
#14 2/14 21:00 ET ($300 + $22) Razz $150,000
#15 2/15 14:00 ET ($200 + $16) No-Limit Hold'em 6-Max $150,000
#16 2/15 21:00ET ($200 + $16) Stud $100,000
#17 2/16 14:00ET ($2,500 + $120) No-Limit Hold'em 2-Day $1,500,000
#18 2/16 16:30ET ($100 + $9) Pot-Limit Omaha Rebuy $300,000
#19 2/17 14:00ET ($240 + $16) No-Limit Hold'em Knockout $300,000
#20 2/17 18:00ET ($500 + $35) No-Limit Hold'em [Main Event] $2,000,000