Poker Room Review: Resorts Atlantic City, Atlantic City, NJ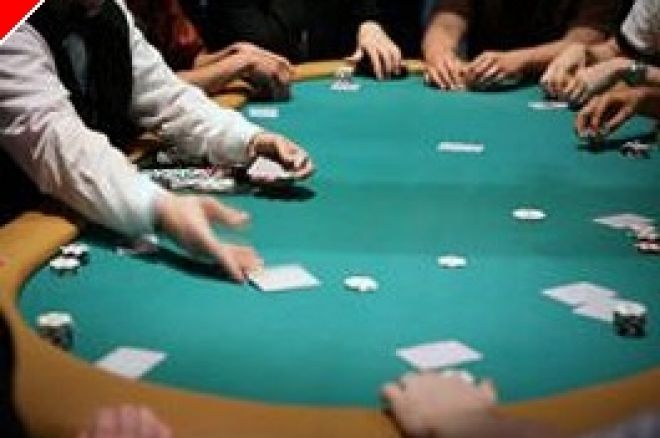 Resorts' poker room is easy to overlook. After all, with all of the large poker action at the Taj, and the fairly large room also next door at Bally's; it's easy to see how the small Resorts room might be overlooked. Even so, they had one of the first poker rooms in Atlantic City and some of the earliest poker tournaments. Now, after a long hiatus of being dark, they're back with tournaments twice a week and daily low-limit and low-stakes no-limit action.
When I visited on Saturday afternoon, they had one game going – a $2/$4 limit hold'em game. It was full so I waited at an empty table, talking with a fascinating older dealer who was waiting to start a $1/$2 no-limit game. He entertained me for nearly 20 minutes with stories about poker games in the 1970s in Florida. I was then called to the limit game.
I played limit hold'em for about an hour, winning $15. Half of the table was women who had never or only rarely played. The other half were men who weren't much more experienced. It was the type of game with a lot of laughing, a lot of calling, and expressions of surprise if anyone raised. It was just the type of game for a limit hold'em duffer like me!
The room was well run – though a few things bothered me. There was smoking right next to the open front of the room – so it was impossible to avoid smoke coming into the room. I found that annoying and easily remedied just by having a smoke-free zone within ten feet of the entranceway of the poker room. Alas, when I left the room I smelled like cigarette smoke.
I didn't care for the policy of dealers sharing their tips – as they did in this room. I prefer to be able to toke an individual dealer for skillful and quick work. Resorts has no say in this, however. Apparently, this is the law in New Jersey for any room with 15 or fewer tables. Curiously, though there was no financial incentive to be so, the dealers were as good as I've found them – skillful at dealing the game, funny when appropriate, and unobtrusive when there was action in the game. I'm not sure why the best dealers I found in Atlantic City (and perhaps in any card room I've been to) happened to be at the smallest and least prestigious room I've visited, but there you have it.
The house rakes the standard 10% of each pot with a $4 maximum. There is no bad-beat jackpot. Players earn $.50 an hour in comps if they have a player's club card – which is easy and free to obtain.
I was lucky during my one hour of limit play. On my fifth hand I was dealt aces. I played them strictly by the book, raising the blind, and then coming out for a bet on each of the next three successive betting rounds. I got five callers before the flop, three after the flop, two on the turn and two on the river. They all laughed when I turned them over and raked in the largest pot of my session. That's what I like: fun players who can enjoy the game even when someone else wins the pot!
The game was entertaining – made so by a dealer who kept the action lively and the players lighthearted. I'd come back to Resorts for low-limit action in the future. If I had a friend or two who had never played before, this is the place I'd take them in Atlantic City to introduce them to the game. Win or lose, I'm sure they'd leave with a fun memory.
Resorts Atlantic City
1133 Boardwalk
Atlantic City, New Jersey 08401
800-336-6378