College Poker Life: University of Texas, Austin, TX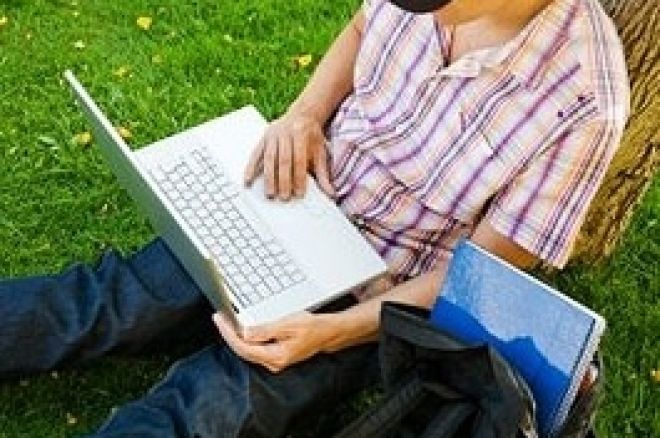 As the spring semester continues at the University of Texas in Austin, students are still finding plenty of time to enjoy the game of poker. This time of year is when the action often dries out, as classes tend to get harder, studying becomes more of a priority, and spring break is in sight. Even with so much going on, however, UT Austin students still have plenty of poker to look forward as their semester winds down.
Though the school lacks a distinct poker club with regular events, it does host occasional tournaments and poker nights, with different school organizations being the sponsor. In 2006, the AMA of University of Texas held a poker night for charity, which raised money for the American Cancer Society. Other organizations that have held occasional free poker nights and events include the Electrical Computer Hispanic Organization, Honors Business Association, SEMA (Sports, Entertainment, and Media Association), and the DVSSN (Domestic Violence Survivor Support Network). Though many of these past events have been successful, students looking for something more regular will want to check out the MBA Card Club, as it is the closest thing to a poker club the school offers. Other card games are also available, but if students are simply looking for campus poker options, the MBA club is an easy choice.
Students 21 or older who are interested in freeroll events that aren't sanctioned by campus organizations will want to check out Ringers Sports Lounge for weekly tournaments boasting cash prizes. On Wednesday nights, Ringers holds two NL hold'em events, at 7pm and 10pm. The first session offers players the chance to win gift cards for the lounge while the second session offers cash prizes, including $100 for first place. Students interested in other free bar events can check the website lonestarfreepoker.com for information on where to play in Austin. Lonestar currently runs events at Applebees, One-2-One, Rockin Tomato South, and Clicks Billiards. Students looking to hone their poker skills should not take these events lightly, as they serve as a great and inexpensive way to practice one's game before investing the big bucks.
Students looking for a nice profit won't have too hard of a time finding a soft, local game around the UT-Austin campus. Most of the games won't help pay your tuition, but an occasional $50 buy-in tournament isn't out of the question, nor is a game where a night's entertainment might cost $10… not including drinks. These nights also serve as a way to meet other student players and find more regular games.
For those students who need a taste of casino action, there's always the Kickapoo Lucky Eagle Casino, located a little less than four hours from Austin. While the drive may be staggering to some, students willing to make the trip will find a solid poker room, filled with 16 poker tables and regular action. The poker room holds regular $3/6 and $5/10 limit hold'em, as well as a regular $2/5 NL game. On Mondays the casino offers a $40 buy-in tournament, on Tuesdays a $50 buy-in tournament, and Saturdays see their big tournament, with a $130 buy-in. The poker room serves as a great excuse to plan a weekend trip, and is certainly a trip worth making once a semester or so.
While UT-Austin might not offer a specific club for poker, students still have plenty of poker action at hand. Although most of the local action certainly won't make a student rich and the nearest casino is a distance away, students can still easily find ways to enjoy the game.