2008 Duplicate Poker World Championship Announced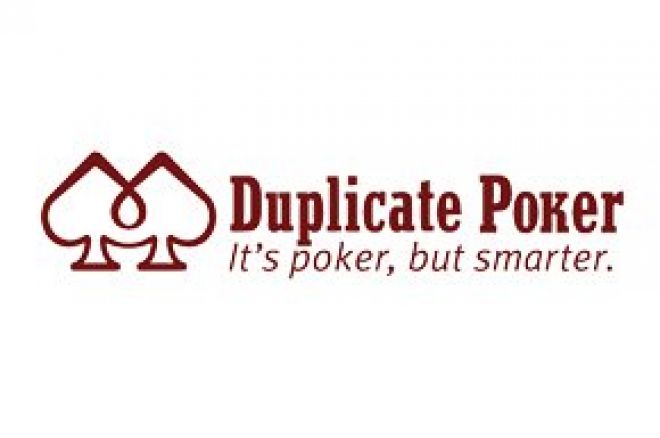 DuplicatePoker.com has announced its first-ever "Duplicate Poker World Championship," which will run for several months and culminate with the championship final this fall. The 2008 competition uses the unique Duplicate Poker format, in which players at different tables are dealt the same cards, from an in-common deck used across all tables. Success in this poker format --- which is recognized as a "skill game" and is legal in most U.S. jurisdictions --- is done by ranking the players based on how well they played the cards when compared to opponents at other tables who were dealt the same hands.
The Duplicate Poker World Championship will offer both online and live segments of play. Qualifiers have been running since early February and will continue until September 14th. The 180 qualifiers from the 30 weeks of online qualifying will move on to regional play, which in turn will be followed by quarterfinal playoffs. The regional and quarterfinal rounds will also be held online.
Quarterfinal winners will be placed onto regional teams of seven players each. The semifinalists will win complete travel packages (hotel accommodations, airfare and meals) to a live venue, to be announced at a later date, where the semifinal and final rounds will take place. The finals will be scored both individually and as a team.
To qualify for the Duplicate Poker World Championship, players must place in the top six of the weekly DuplicatePoker Tournament Leader Board during one of the qualifying weeks. Qualifications begin anew each week.
More details on the Duplicate Poker World Championship are available at www.duplicatepoker.com/Teams.aspx. The site also offers a short, interactive video tutorial explaining the Duplicate Poker format. DuplicatePoker.com also offers both play-money and real-money games.