UNC 'Hold Em For Hunger' Fundraiser Canceled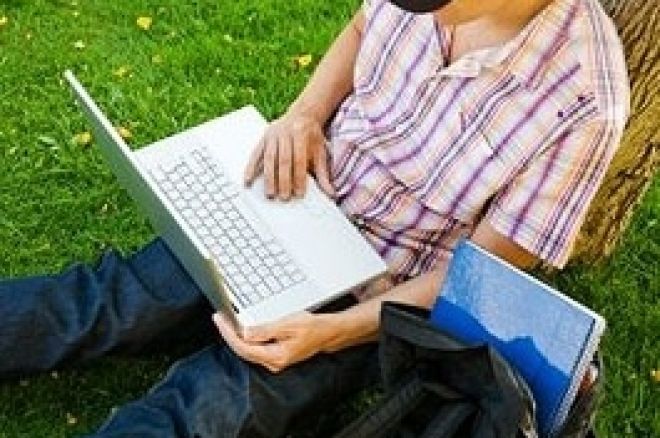 Students at the University of North Carolina at Chapel Hill were disappointed recently when the school's "Hold Em For Hunger" charity poker tournament was canceled due to legal concerns that the tournament would break state regulations regarding gambling.
This year's Hold Em For Hunger charity event was scheduled to take place on April 20th, but after receiving complaints from concerned individuals earlier in the week, lawyers for the school examined state laws pertaining to the event and determined that the event would violate North Carolina's gambling laws. The sudden cancellation has left Nourish International, whose chapter at UNC sponsors the charity tournament, several thousands of dollars short of their goal for upcoming projects.
According to Graham Boone, the tournament organizer and director for HEFH, "The school was very remorseful about having to cancel the event. They didn't want to shut us down, but we respect their decision and want the university to do things as legal as possible. The school was not the bad guy."
The Hold Em For Hunger poker tournament has been an annual event held at UNC for the last four years. Nourish International has been helping to "bridge the gap between students and developing communities" since 2002, and its charity poker event at UNC has helped to raise thousands of dollars over the last three years with hundreds of students taking part in prior events. This year's event looked to be no exception, with many students already preregistered through the HEFH's website, and plenty more expected to play. Last year's attendance topped out at 510 players, with expectations set for that number to double at this year's event.
Though all proceeds collected from the $25 buy-in were to go directly to Nourish International, students attending the event were also to be provided with food, beverages, t-shirts, and assorted free gifts, turning the event into much more than just a typical poker tournament. According to Boone, prizes to be given away at the tournament included an all-expense-paid European vacation provided by STA Travel, a SYM Jet Euro Scooter with a custom UNC paint job, Tandem Sky Dives by Carolina Sky Sports, and a 30Gb iPod and an 8Gb iPod Touch, to name a few.
Although Nourish International is a non-profit organization, it has been able to provide such lavish prizes for the players due to fantastic donations which help sponsor the event. Event organizers have been in touch with World Series of Poker World Champion Greg Raymer, who has offered to help the charity continue to raise money by autographing forty cases of poker chips originally planned on being used for the tournament. The signed cases will contain 500 poker chips and players interested in purchasing one will want to make sure to keep an eye on the Hold Em For Hunger website. The charity had anticipated generating $25,000 at this years' event, and the proceeds of each case sold will go towards reaching that goal. For now, anyone interested in helping can make donations via Nourish International's website, www.nourishinternational.org.
Although the Hold Em For Hunger annual tournament will not be taking place this year, Boone wants everyone to know that it doesn't mean an end to the very successful charity event. "We aren't giving up. We will be filing for a government pardon for next year for a charitable exception. The timing is too late now to do so. Had we been told in November, we would have had enough time to get a pardon approved."