Full Tilt Poker Announces FTOPS VIII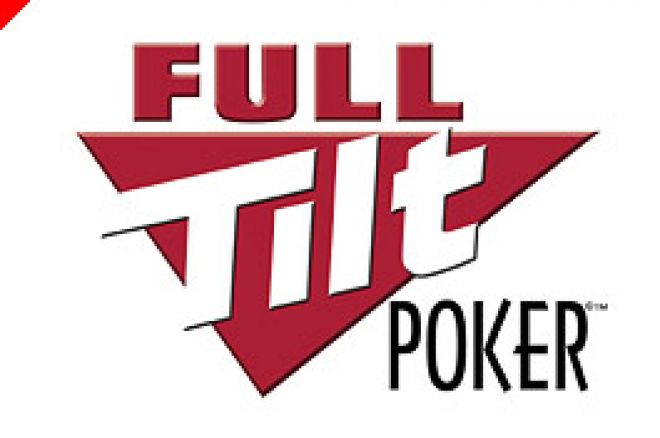 More than $10 million in guaranteed prize money will be up for grabs when the Full Tilt Online Poker Series makes its eighth appearance from May 7-18, 2008. FTOPS VIII will feature 24 individual tournaments – each hosted by a Full Tilt pro – culminating in the $2 million guaranteed Main Event hosted by Jennifer Harman on May 18.
FTOPS VIII offers just about every poker discipline, from No Limit Hold'em to HORSE, to Razz and Omaha. A $2,500 two-day No limit Hold'em tournament comes just before the Main Event. There are also a few "mystery" tournaments, the formats of which will not be revealed ahead of time.
Players who reach a FTOPS final table will receive a limited-edition jacket; winners also get a gold FTOPS jersey, a gold jersey avatar on Full Tilt and an entry into the FTOPS Season II Tournamament of Champions. This tournament is a freeroll for all FTOPS winners, and offers a seat in the World Series of Poker Main Event as its top prize. The Tournamament of Champions takes place Saturday, May 24.
The FTOPS made its debut in August 2006 with eight events and $1 million in guaranteed prize money. The event has quickly grown, as FTOPS VII awarded more than $15 million in prize money, and that mark will be challenged by FTOPS VIII.
Players can win seats to all FTOPS events through Full Tilt's Satellite Challenge. FTOPS also is offering a "Bouncebackability" freeroll to every player who bubbles out – the last player eliminated before the money – of a FTOPS event. A seat in the FTOPS IX main event will be awarded to the winner of this tournament, which takes place Saturday, May 24.
For more information, visit fulltiltpoker.com. Here is a schedule of FTOPS events:
Event Date Time Buy-in Format Guarantee Host
#1 5/7 21:00ET $200+$16 No Limit Hold'em 6-max $750K (TBA)
#2 5/8 14:00ET $240+$16 Pot Limit Omaha-knockout $200K (Max Pescatori)
#3 5/8 21:00ET TBA Mystery Tournament TBA (David Pham)
#4 5/9 14:00ET $200+$16 Pot Limit Hold'em $200K (Marco Traniello)
#5 5/9 21:00ET $200+$16 Stud/8 $100K (Jeff Madsen)
#6 5/10 14:00ET $500+$35 Pot Limit Omaha 6-max $300K (Dario Alioto)
#7 5/10 16:30ET $100+$9 No Limit Hold'em rebuy $500K (TBA)
#8 5/11 14:00ET TBA Mystery Tournament TBA (Paul Wasicka)
#9 5/11 18:00ET $300+$22 No Limit Hold'em $1.5M (TBA)
#10 5/12 14:00ET $200+$16 Pot Limit Omaha/8 $200K (Mike Matusow)
#11 5/12 21:00ET $1000+$60 No Limit Hold'em $1.5M (Nick Shulman)
#12 5/13 14:00ET $200+$16 NLHE 1 rebuy/add-on $300K (Lee Watkinson)
#13 5/13 21:00ET $500+$35 HORSE $300K (TBA)
#14 5/13 21:00ET $200+$16 No Limit Hold'em turbo $200K (Amanda Baker)
#15 5/14 14:00ET $200+$16 Half Pot Limit Hold'em/Omaha $150K (Eddy Scharf)
#16 5/14 21:00ET $300+22 No Limit Hold'em 6-max rebuy $1M (TBA)
#17 5/15 14:00ET TBA Mystery Tournament TBA (TBA)
#18 5/15 21:00ET $300+$22 Razz $150K (Berry Johnston)
#19 5/16 14:00ET $200+$16 No limit Hold'em $350K (Rob Hollink)
#20 5/16 21:00ET $200+$16 Limit Hold'em 6-max $200K (Mike Schneider)
#21 5/17 14:00ET $2,500+$120 No Limit Hold'em 2-day event $1.5M (TBA)
#22 5/17 16:30ET $100+$9 Pot Limit Omaha rebuy $350K (Sigi Stockinger)
#23 5/18 16:30ET $240+16 No Limit Hold'em 6-max knockout $500K (TBA)
Main Event 5/18 18:00ET $500+$35 No Limit Hold'em $2M (Jennifer Harman)