PokerNews Cup Austria, Day 1a Highlights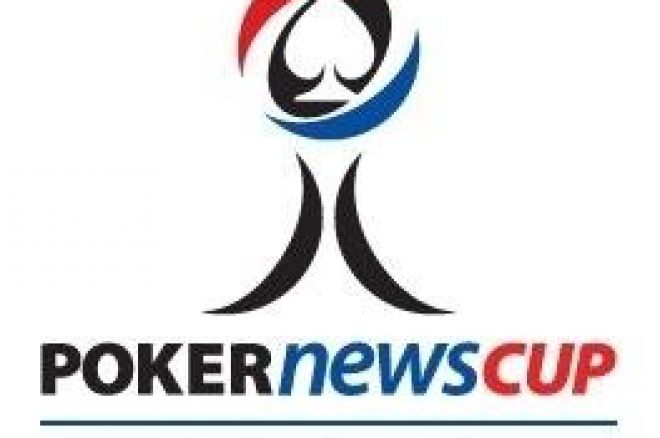 66 players from around the globe descended upon Salzburg, Austria for the first day of the PokerNews Cup Austria. Among the notable players in the event were Dutch T6 Poker pro Rolf Slotboom and well-known New Zealand pro and Team PokerStars member Lee "Final Table" Nelson. Harald Suschegg took the chip lead late in Day 1a, and held on against a late double-up by Slotboom and strong play from Filipe "FILPAC" Goncalves to finish the day atop the leaderboard.
Suschegg took the chip lead in a big hand with Goncalves, when Goncalves called a raise from Suschegg in late position. The flop came down
, and Suschegg fired out a bet of triple the pot. Goncalves went into the tank for a bit, and as he appeared to think about an all-in move, Suschegg stated, "I call," counting out enough chips to match Goncalves' remaining stack. Goncalves decided to save the chips, and mucked his hand to Suschegg's pre-emptive call. Goncalves finished the day among the top ten chip leaders.
Team PokerStars pro Lee "Final Table" Nelson had a short day of it in Austria, heading to the rail when he ran Q-J into K-K on a J-high flop. No help came on the turn or river for Nelson, and the popular poker pro and author was eliminated.
Team T6 Poker pro Rolf Slotboom fared better than Nelson, picking a key time to double up late in Day 1a. Slotboom opened with a raise preflop, and went all in when Jan Veit re-raised. Veit was pot-committed to Slotboom's small re-raise, and made the call with
. Slotboom was in good shape with
, and picked up the case ten on the turn as the board ran out
for a timely double-up. Slotbloom was among 33 survivors of Day 1a, finishing the day in the middle of the pack, but still very much alive.