'Mystery' Events Revealed as FTOPS VIII Begins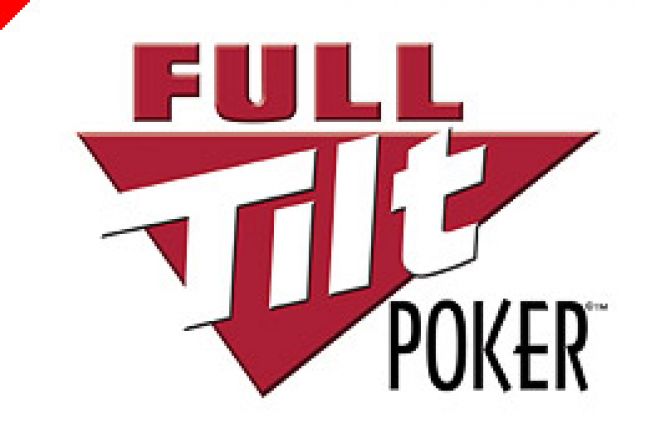 Full Tilt Poker has now released the formats for three "mystery" events in the Full Tilt Online Poker Series (FTOPS) VIII, which begins today and runs through May 18th. The three now-disclosed events are these:
Event # 3, May 8th: No-limit Hold'em Triple Shootout (729 players max), $500+$35 entry, $300,000 guaranteed
Event # 8: Heads-up No-limit Hold'em (2,028 players max), $500+$35 entry, $250,000 guaranteed
Event # 17: $200+$16, 6-handed No-limit Hold'em Quadruple Shootout (1,296 players max), $200,000 guaranteed
FTOPS VIII offers $10 million in guaranteed prize money, with one or more events running every day at Full Tilt through the run of the series. Full Tilt has also completed its lineup of event hosts for the series, adding such stars as Gus Hansen, Phil Ivey and Roland de Wolfe.
Players can win seats to all FTOPS events through Full Tilt's Satellite Challenge. FTOPS has also introduced its new "Bouncebackability" freeroll to every player who bubbles, meaning the last player exiting prior to the money in each FTOPS event. Those unfortunate players will qualify for a chance to win a seat into the FTOPS IX main event.
For more information, visit fulltiltpoker.com. Here's the revised FTOPS VIII schedule:
Event Date Time Buy-in Format Guarantee (Host)
#1 5/7 21:00ET $200+$16 No Limit Hold'em 6-max $750K (David Chiu)
#2 5/8 14:00ET $240+$16 Pot Limit Omaha-knockout $200K (Max Pescatori)
#3 5/8 21:00ET $500+$35 NL Hold'em Triple Shootout $300K (David Pham)
#4 5/9 14:00ET $200+$16 Pot Limit Hold'em $200K (Marco Traniello)
#5 5/9 21:00ET $200+$16 Stud/8 $100K (Jeff Madsen)
#6 5/10 14:00ET $500+$35 Pot Limit Omaha 6-max $300K (Dario Alioto)
#7 5/10 16:30ET $100+$9 No Limit Hold'em rebuy $500K (Hans Martin Vogl)
#8 5/11 14:00ET $500+$35 No Limit Hold'em Heads Up $250K (Paul Wasicka)
#9 5/11 18:00ET $300+$22 No Limit Hold'em $1.5M (Gus Hansen)
#10 5/12 14:00ET $200+$16 Pot Limit Omaha/8 $200K (Mike Matusow)
#11 5/12 21:00ET $1000+$60 No Limit Hold'em $1.5M (Nick Shulman)
#12 5/13 14:00ET $200+$16 No Limit Hold'em 1 rebuy/add-on $300K (Lee Watkinson)
#13 5/13 21:00ET $500+$35 H.O.R.S.E. $300K (David Singer)
#14 5/13 21:00ET $200+$16 No Limit Hold'em turbo $200K (Amanda Baker)
#15 5/14 14:00ET $200+$16 Half Pot Limit Hold'em/Omaha $150K (Eddy Scharf)
#16 5/14 21:00ET $300+22 No Limit Hold'em 6-max rebuy $1M (Phil Gordon)
#17 5/15 14:00ET $200+$16 No Limit Hold'em Quadruple Shootout 6-Max $200K (Markus Golser)
#18 5/15 21:00ET $300+$22 Razz $150K (Berry Johnston)
#19 5/16 14:00ET $200+$16 No Limit Hold'em $350K (Rob Hollink)
#20 5/16 21:00ET $200+$16 Limit Hold'em 6-max $200K (Mike Schneider)
#21 5/17 14:00ET $2,500+$120 No Limit Hold'em 2-day event $1.5M (Phil Ivey)
#22 5/17 16:30ET $100+$9 Pot Limit Omaha rebuy $350K (Sigi Stockinger)
#23 5/18 16:30ET $240+16 No Limit Hold'em 6-max knockout $500K (Roland de Wolfe)
Main Event 5/18 18:00ET $500+$35 No Limit Hold'em $2M (Jennifer Harman)