NBC National Heads-Up Poker Championship Inks Four-year Deal with Caesars
Josh Nagel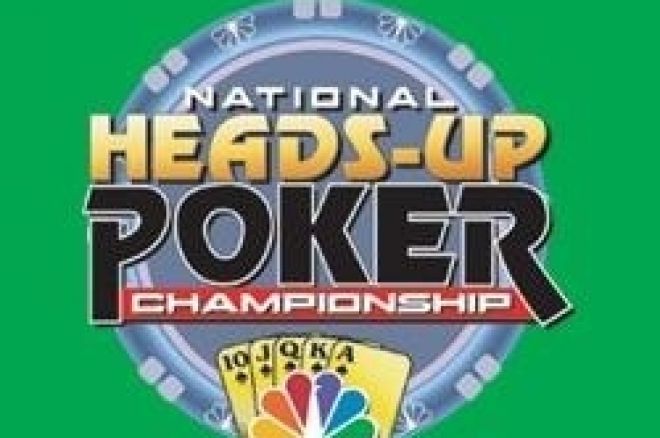 The National Heads-Up Poker Championship will not go without a home. Caesars Palace will host the prestigious one-on-one poker tournament for the next four years, NBC announced in a news release Wednesday.
Caesars has hosted the National Heads-Up Poker Championship for the past three years, after it made its debut in 2005 at the Golden Nugget. The new agreement will keep the tournament at Caesars through 2012.
"Caesars Palace is world famous for its poker room, so there is no better place in Las Vegas for us to hold the National Heads-Up Poker Championship," said Jon Miller, executive vice president of NBC Sports.
"In the past three years, our affiliation with Caesars Palace has helped produce great participants, great on-site attendance and strong television viewership," Miller added.
The 64-player, single elimination tournament, in which players must win six matches to take home the title, has continually gained recognition and prestige since its inception. Several professional players have said it is one of the most coveted events in which to participate, and the pros vie every year for an invitation to the $20,000 buy-in tournament.
"Caesars Palace is proud to be the home of such a popular tournament –among both poker players and fans – for four more years," Caesars Palace president Gary Selesner said.
The National Heads-Up Poker Championship airs Sundays in two-hour segments on NBC throughout April and May. This year's show ended with a three-hour finale. The tournament has consistently grabbed strong television ratings, according to NBC.
Chris Ferguson, a two-time runner-up in the National Heads-Up Poker Championship, broke through to take the title this year when he defeated Andy Bloch in the championship match. Other past winners are Paul Wasicka (2007), Ted Forrest (2006) and Phil Hellmuth Jr. (2005). These first four winners also have a combined 21 World Series of Poker bracelets and more than $28 million in tournament winnings.
Numerous other notable pros, including Phil Ivey, Howard Lederer, , Daniel Negreanu and Sam Farha, have participated in the event. Leeann Tweeden took over as hostess this year, replacing Shana Hiatt.