Poker Room Review: Mardi Gras, Hallandale Beach, FL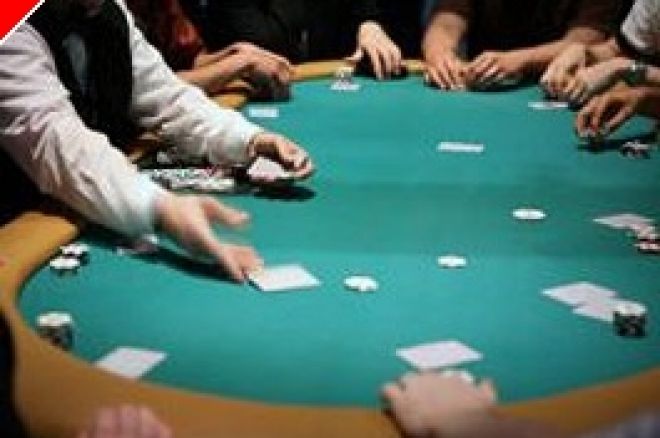 The Mardi Gras is one of many poker rooms located at dog tracks in Florida. It has the distinction of being, in my opinion, the cleanest, neatest, and best illuminated of the rooms. Everything including the cards, the poker felt, the tables, chairs, floors and walls are spic and span. If that matters to you, then this is the place for you.
The 30-table room appeals primarily to that special brand of poker player who especially likes an orderly and well-run game. (I tend to prefer my games a bit wild and tumultuous.) No one gets out of line here. Some players actually seemed to have gotten dressed up to play.
Here are the senior citizens who used to play twice a week at the club house of the retirement village. They like predictability, good behavior, friendly but unobtrusive dealers, and few surprises. In that sense they aren't as much gamblers as card players.
The room accommodates them very well. They have the standard limit and no-limit hold'em games that are spread across Florida poker rooms these days — $1/2 blind no-limit hold'em and $2/4 limit hold'em. They list Omaha and Omaha-8 as games they offer – but I only noticed one Omaha-8 game while I was there on a weekday afternoon. They have regular tournaments. When I was there they were promoting both a $65 Monday and Wednesday night deep-stack tournament, each with $5,000 in starting chips. The difference was that the Monday event had a $13 house fee and the Wednesday event had an extremely low $5 fee. The tournaments started at 6:30 PM, paid out up to 20% of the field, and seemed like a nice way of spending three hours or so. I didn't have the time or I would have played.
They have bad beat jackpots for stud, Omaha, and hold'em. They were all around $10,000.
In addition to the hold'em and Omaha-8, this room was one of only a few in Florida that actually had stud. It was a sedate $1-3 spread-limit game without an ante. That suited the players just fine. I had a chance to talk with them at some length, playing for about an hour.
The players were quite old, by any standards. The dealer told me that the three players sitting next to each other in the 3, 4 and 5 seats had an aggregate age of over 270! At that, they did not seem particularly older than the other players, either.
Everyone was well mannered and seemed to be enjoying this very tight and passive game. Nearly everyone would call for the $1 forced bet from the low card. Someone might bet $1 on fourth street. One or two players would typically call. $1 or $2 would be bet on fifth and sixth. And then the river would often be checked around – especially if it was down to only two players. "No point betting when it's heads up," said a nicely attired elderly gentleman in seat 5.
I asked one of the players what percentage of the players were local and how many were tourists. I had to repeat myself very loudly. Eventually, he answered that everyone was local. If I wasn't from around there then I was the only one. He knew everyone else in the room.
The players told me that there was a nice grill upstairs and a decent restaurant downstairs. They thought well of the $18 buffet, but steered me away from the snack bar.
There was a nice touch added outside the track/casino. In the entrance there were a few white wicker chairs and tables for sitting and relaxing. I liked that. Go in, play your poker, then get a drink and enjoy the nice breeze for some conversation or just meditating. That's just what I recommend after every poker session. Some time to relax and reflect on your game.
Mardi Gras (At Hollywood Greyhound Track)
831 Federal Highway
Hallandale Beach, FL
877-55-SLOTS